These Better than Restaurants Skillet Nachos gives you cheese in every bite and is topped with plenty of toppings.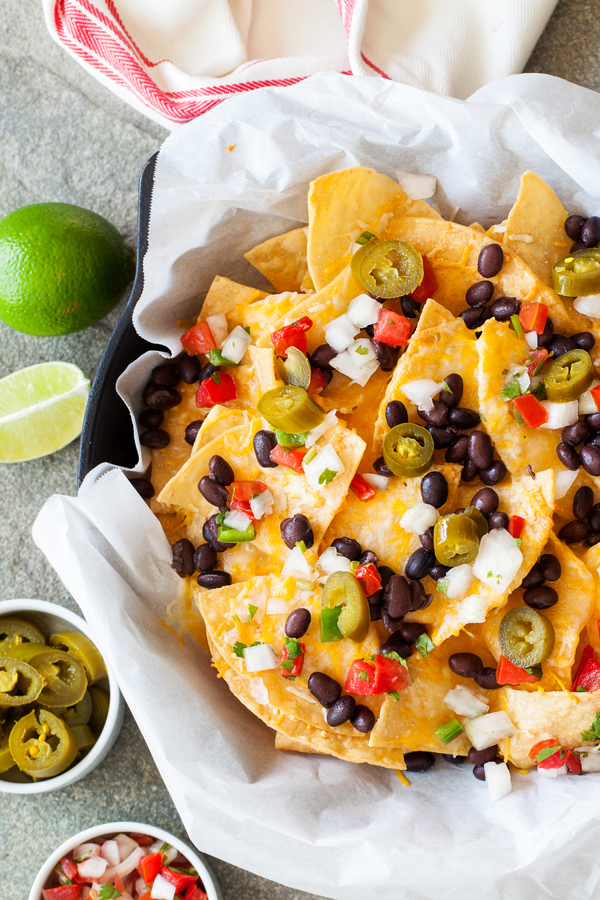 Do you want to know how to get under my skin? Then, when I order skillet nachos, just sprinkle a scoop of each topping on top of a heaping pile of chips, leaving me to figure out how to evenly distribute the toppings amongst the chips. And then, when I ask for more toppings on the side, charge me $1 for a shot glass full of each topping. Grrr…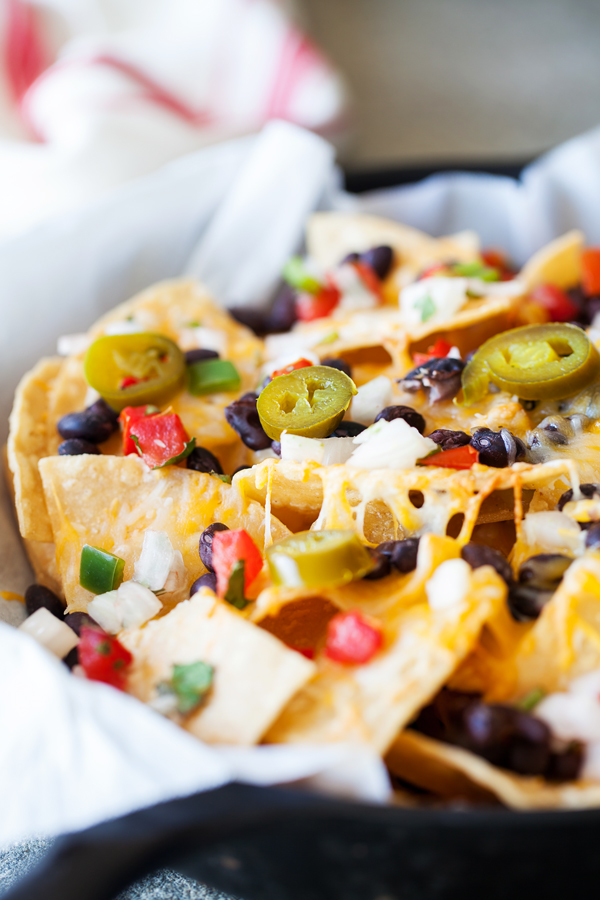 Before I shave anymore years off my life, it is time I turn anger into action. Because if you want something done right, you need to do it yourself! And because Cinco de Mayo is right around the corner!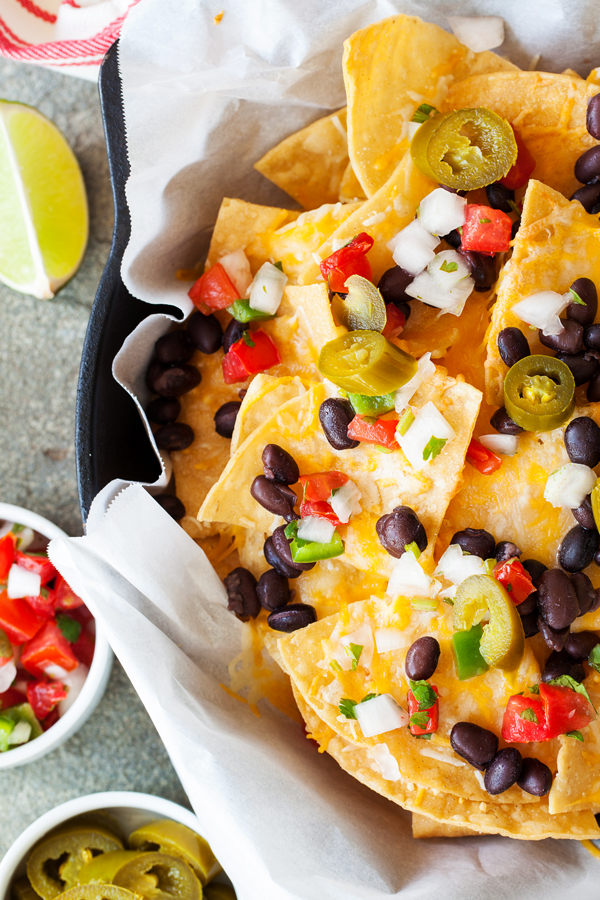 So, what makes my skillet nachos different than that of any restaurant I've ever visited? The fact that there's cheese in every single bite. I accomplish this by creating layers upon layers of chips and cheese. Seems simple and obvious, but I've never been to a restaurant nor have I seen a recipe that does this.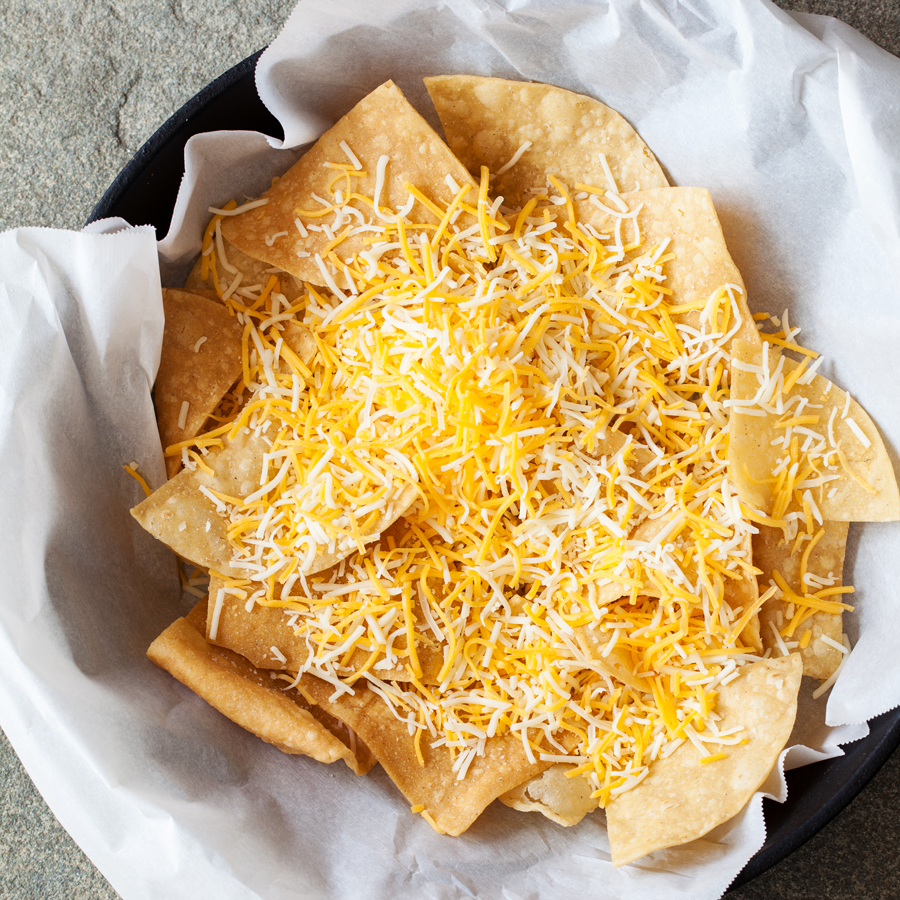 Once the layers are assembled, add some beans, and give it a quick hiatus in the oven just to melt the cheese down. And then, on go the toppings – pico de gallo, jalapenos, lime, and any other toppings you'd like (sour cream, olives, guacamole).
There you have it, my Better than Restaurants Skillet Nachos. Knowing what you can whip up at home, why would you ever order it at a restaurant again?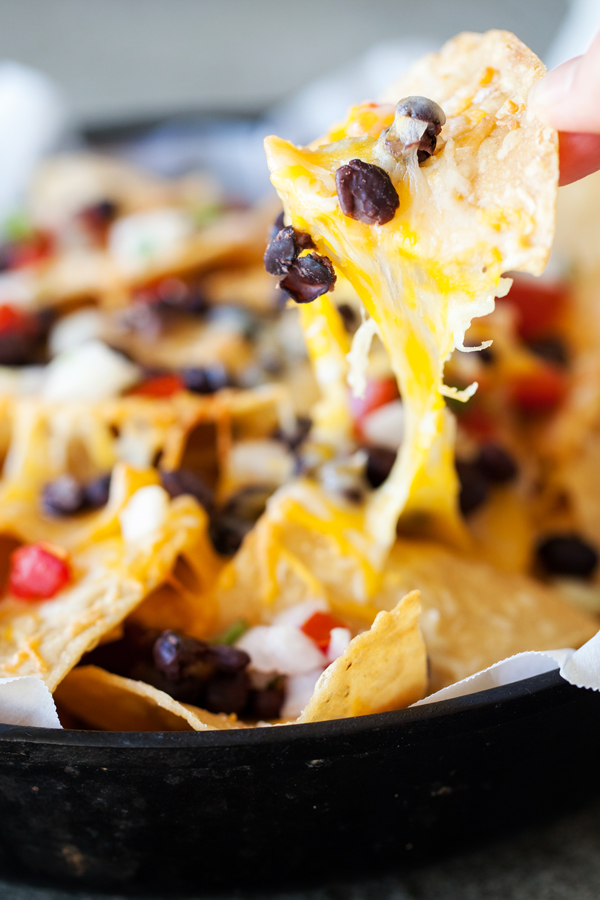 Click here for more recipes for your Cinco de Mayo feast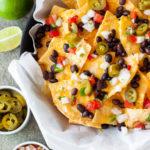 Better than Restaurants Skillet Nachos
Calories per Serving
:
1841
kcal
Ingredients
3

cups

tortilla chips

2

cups

shredded cheese

1/2

cups

black beans

1/2

cup

pico de gallo

1/2

cup

jalapenos

Lime wedges to serve
Instructions
Preheat oven to 350°F. Line an oven-proof skillet with parchment paper.

Spread 1 cup of chips over the parchment paper. Add a third of the cheese. Layer with another cup of chips and a third of the cheese. Finally, spread on another cup of chips and sprinkle with the remaining cheese.

Sprinkle on the beans and bake until the cheese is melted, about 15 to 20 minutes. Top with the pico de gallo and jalapenos. Serve with lime wedges.