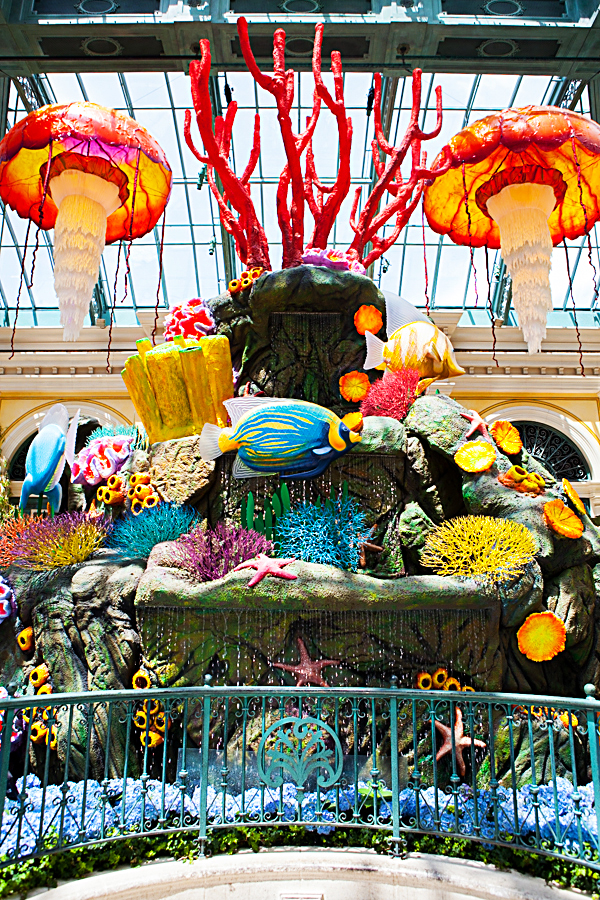 One of my favorite things to do whenever I visit Las Vegas is to stop by the Bellagio Conservatory & Botanical Gardens. It is adjacent to the Bellagio Hotel & Casino lobby and is constantly changing themes, depending on the season – summer, autumn, or winter. The displays are made from thousands of florals and highlighted with specially placed spotlights. To make sure the garden is in tip-top shape, 140 expert horticulturists are on staff year-round.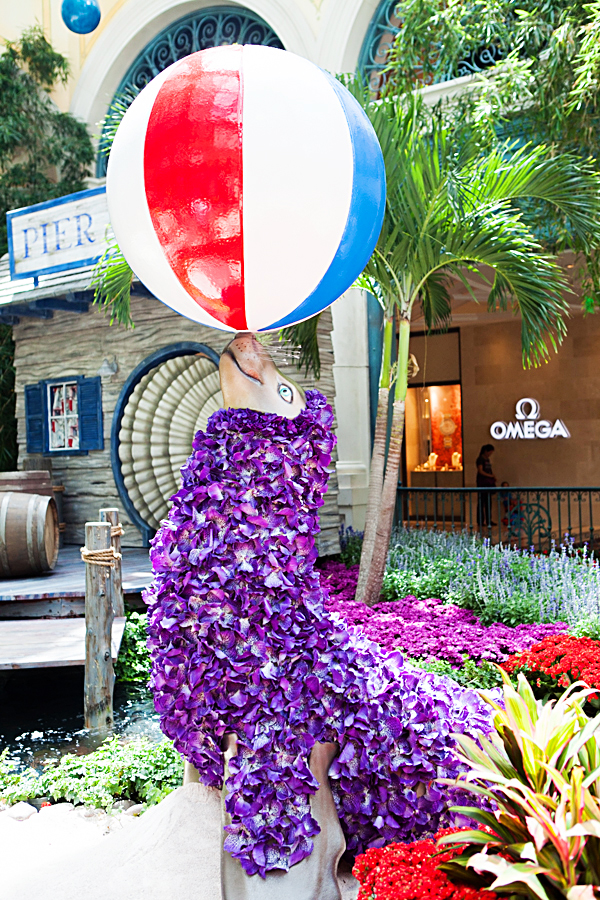 The current theme is under the sea and will be on display until September 12, 2015. This theme immediately touched my heart when I heard Disney's "Under the Sea" playing in the background as I walked in :) I just had to share the beautiful details of this exhibit.
I love the display facts in front of each iconic piece that help you appreciate every detail. Check out this sand castle of the Bellagio Hotel!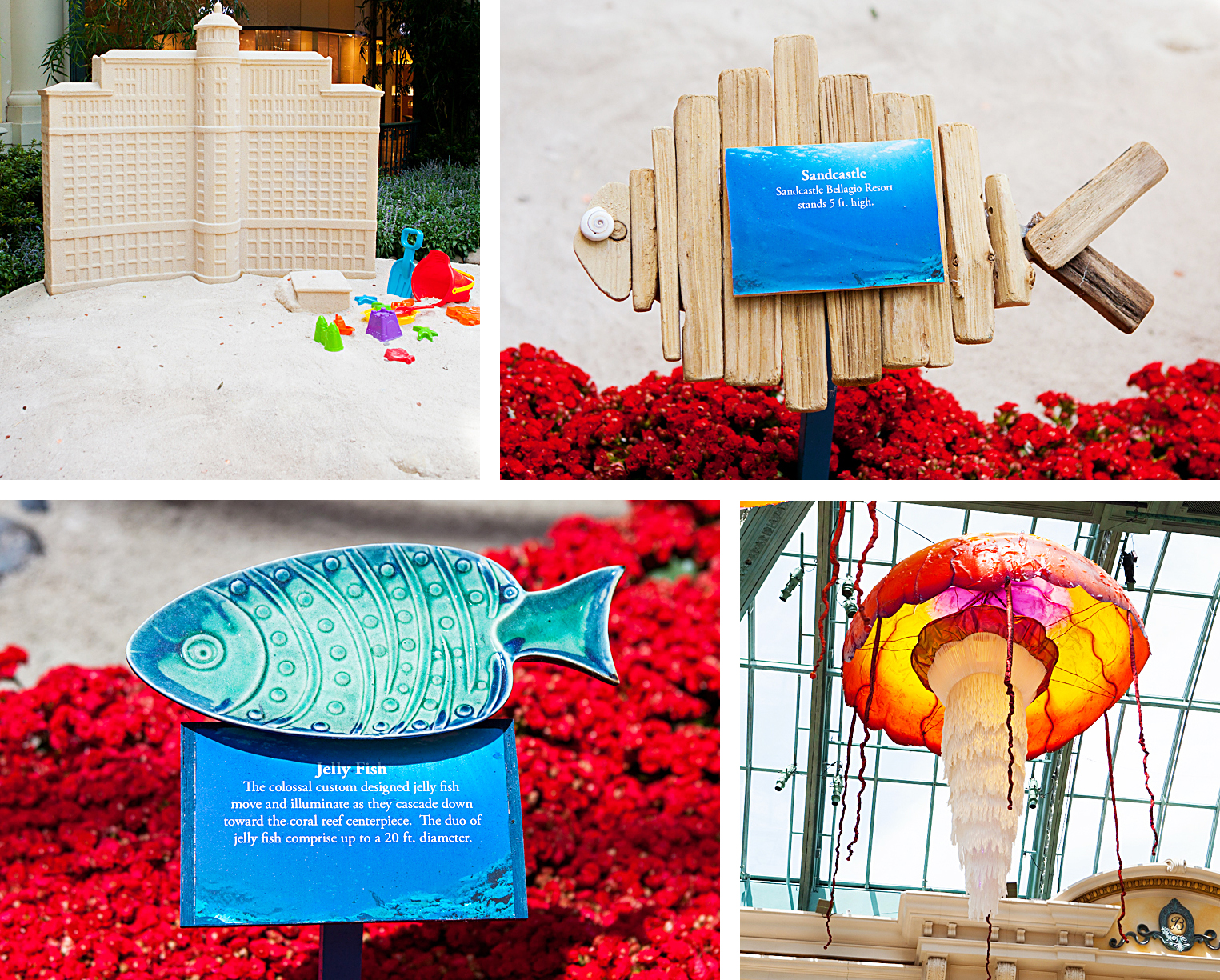 The coral reef is stunning and deserves a couple of 360°s. Don't you just love "Pier B"? I wanted to visit the ocean right then and there.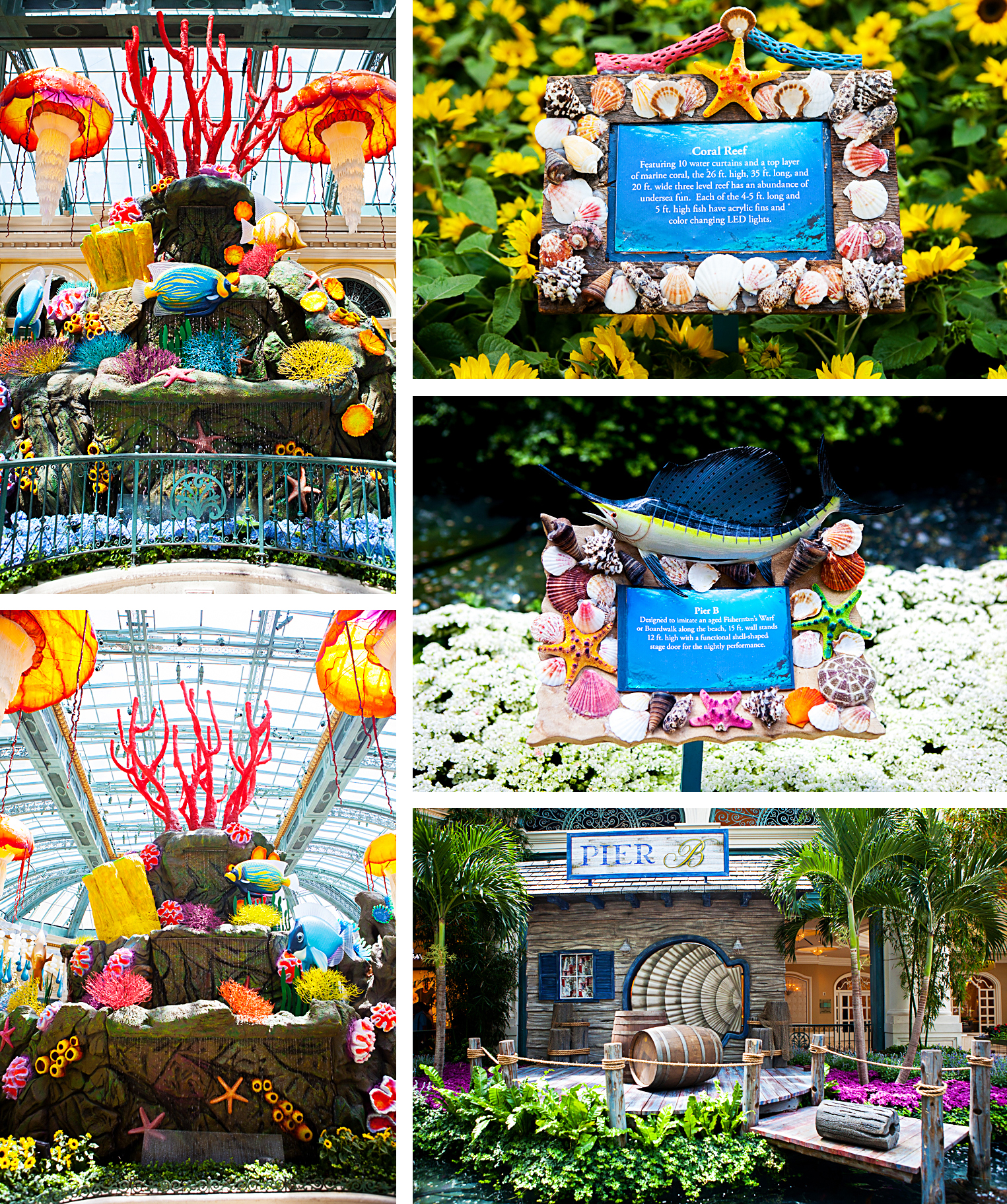 Then there's the turtle with floral shell and the gigantic treasure chest. Lovely.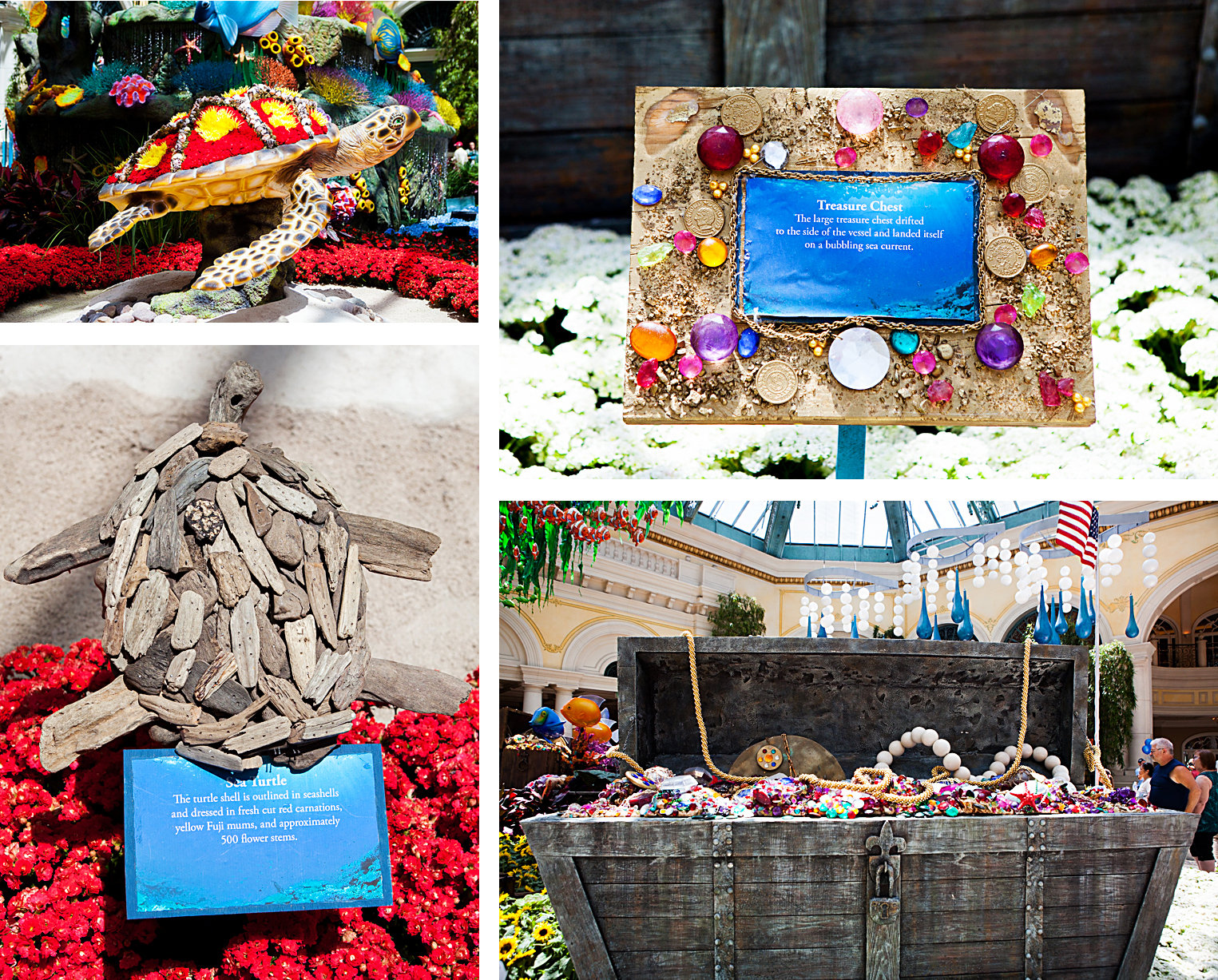 No under the sea theme would be complete without a mermaid. This one is seated next to a waterfall and is 7ft. tall with a 1,500 flower tail!
How cute are these colorful seahorses and schools of fish swimming under the kelp!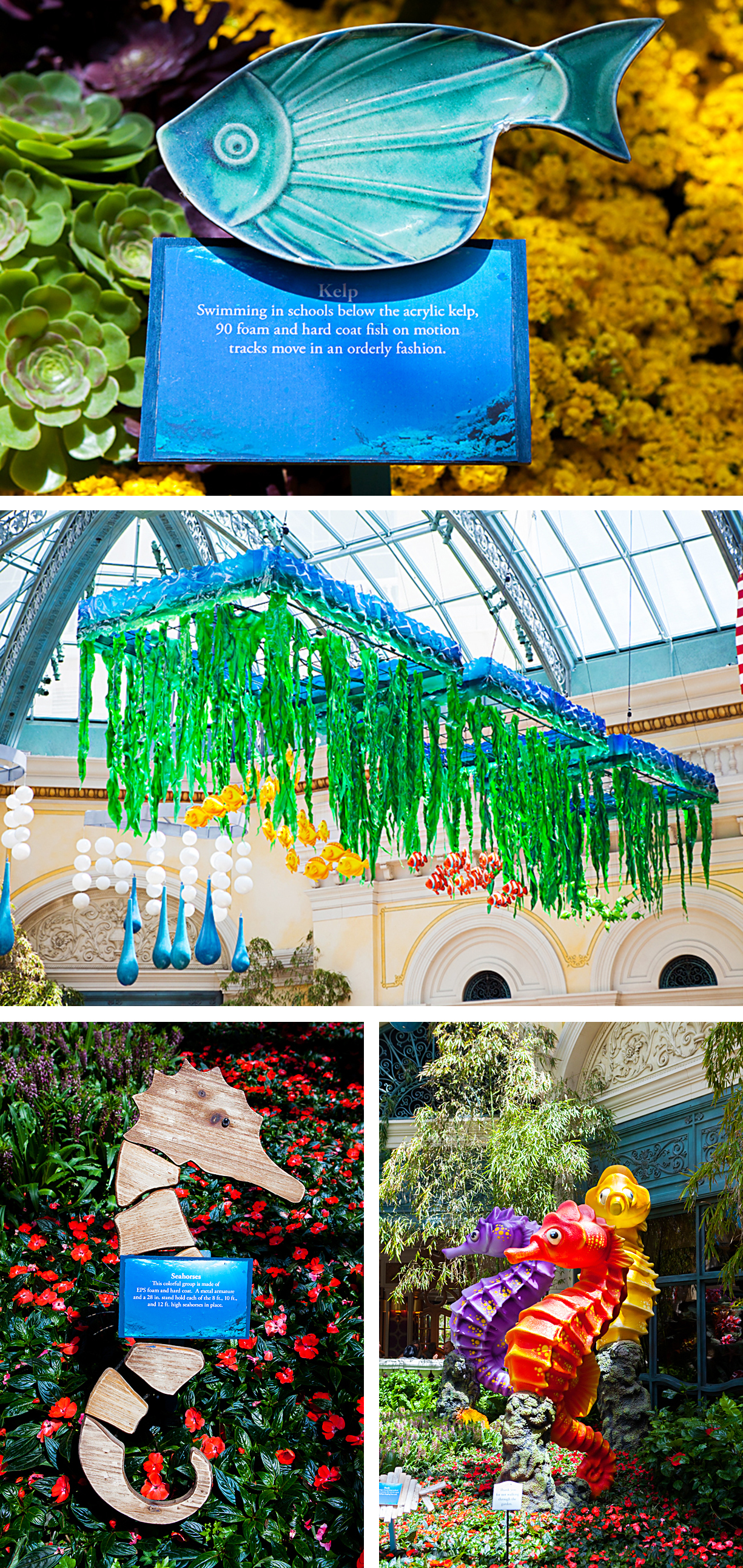 Down the middle of the conservatory, is a sunken ship. Make sure to walk along both sides to take in all the details.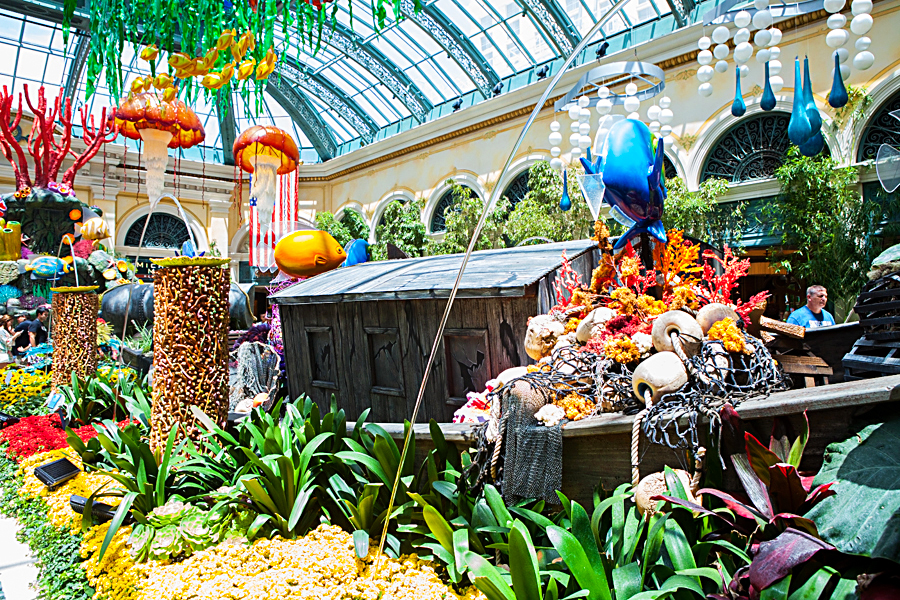 Of course with a sunken comes hidden treasure. The clam opens every 7 minutes to show-off it's lustrous pearl.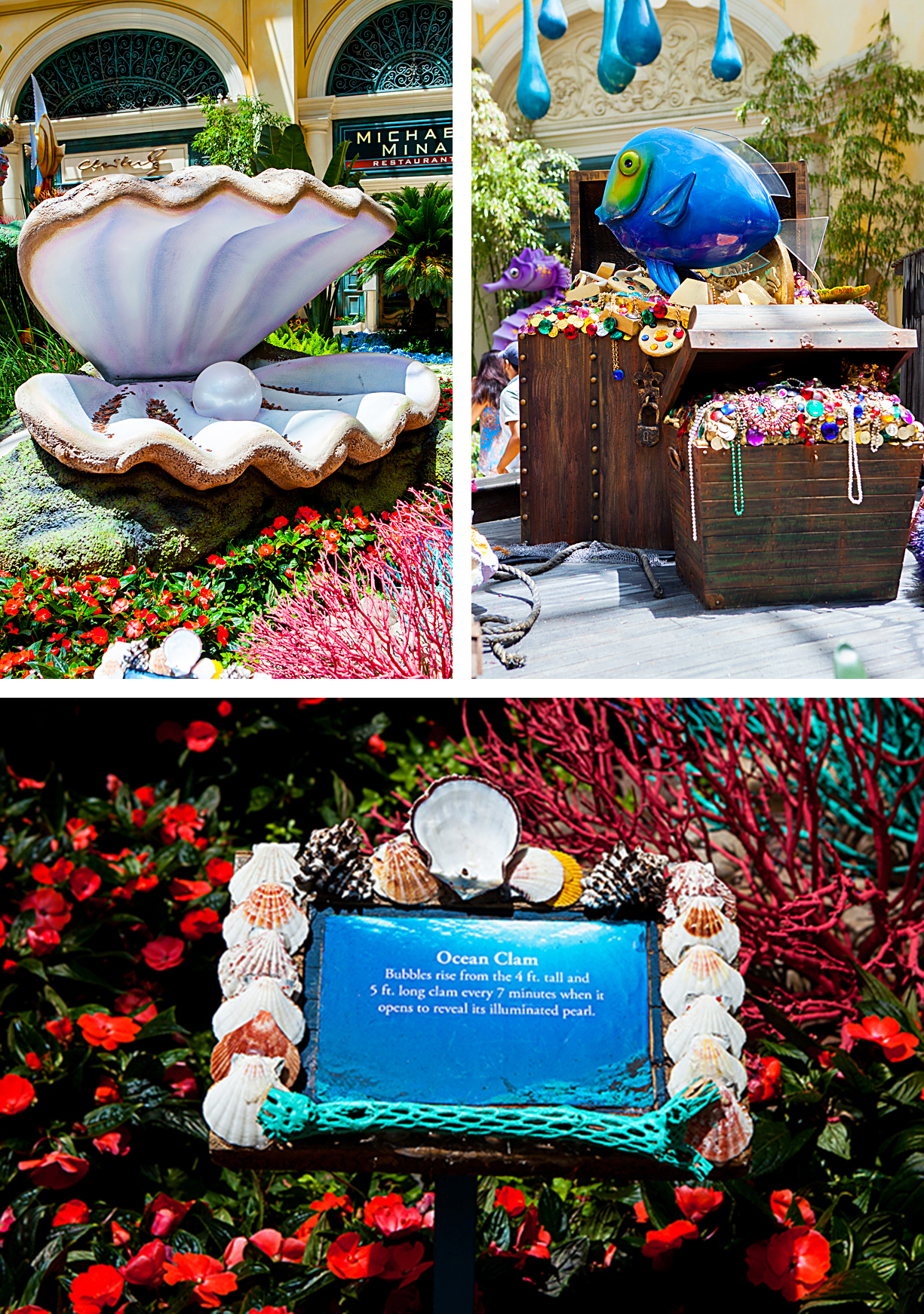 I hope you enjoyed this tour. Come back next week to see how the garden lights up at night.