Light and airy Angel Food Cake, delicious with powdered sugar, strawberries or whipped cream!
Follow along with the video!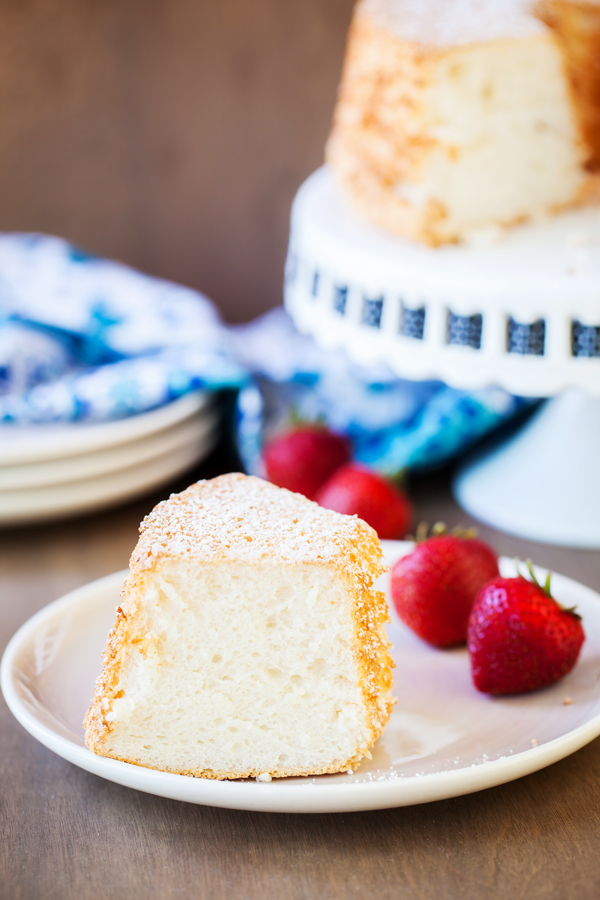 Back in May, I posted a recipe for Orange Angel Food Cake. It was extremely popular and left me wondering how I could have overlooked posting a plain old Angel Food Cake recipe sooner. So, here it is folks; a classic Angel Food Cake for you to turn to again and again.
Angel Food Cake relies on egg whites as the leavening agent. There's a whopping 12 egg whites in this recipe! In order for the whites to leaven properly, it's important to whip them properly AND to ensure that the added ingredients don't disturb the delicate network of air pockets formed by the whipped whites.
Recipes to help you use up those extra yolks: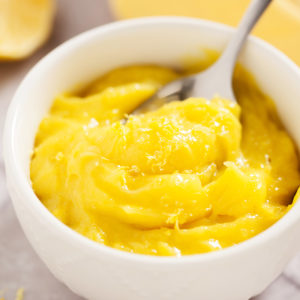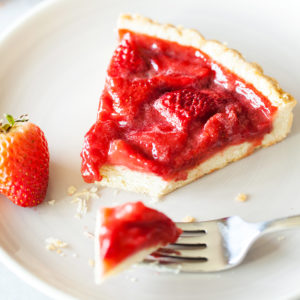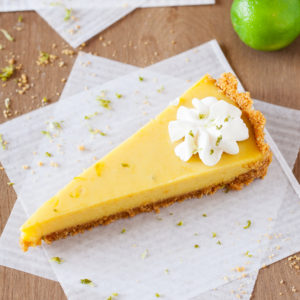 OK, back to the recipe. In order to cause as little disturbance to the egg white network as possible, I turn to my trusty blender for assistance. All of the dry ingredients get blended before they're added to the egg whites.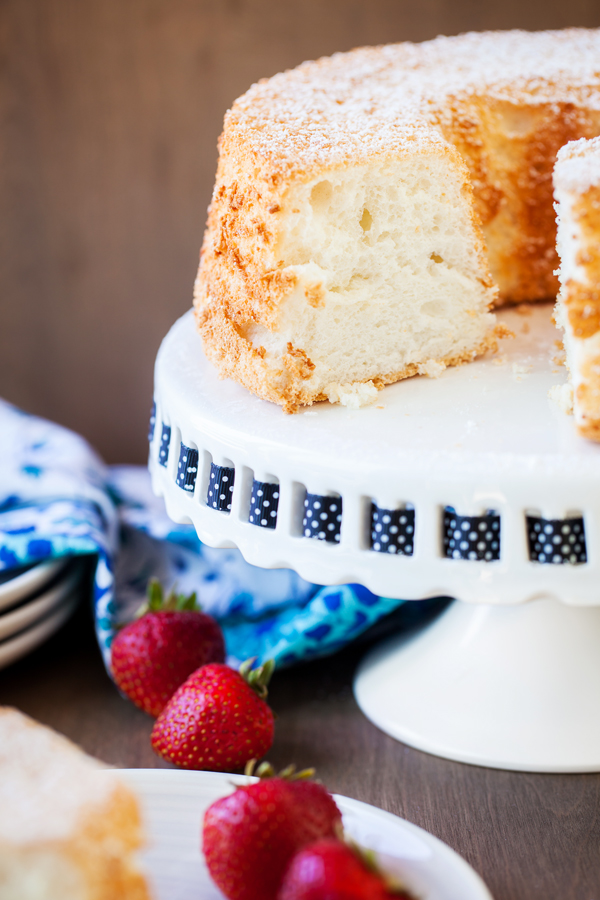 Then, just to make sure the blended ingredients are as airy as possible, use a sieve to sift them into the whites, just in case there are any little clumps. Finally, instead of stirring, fold.
Just know that if you follow the recipe to a T, your Angel Food Cake will turn out to be just as airy, moist, and fluffy as the one pictured here.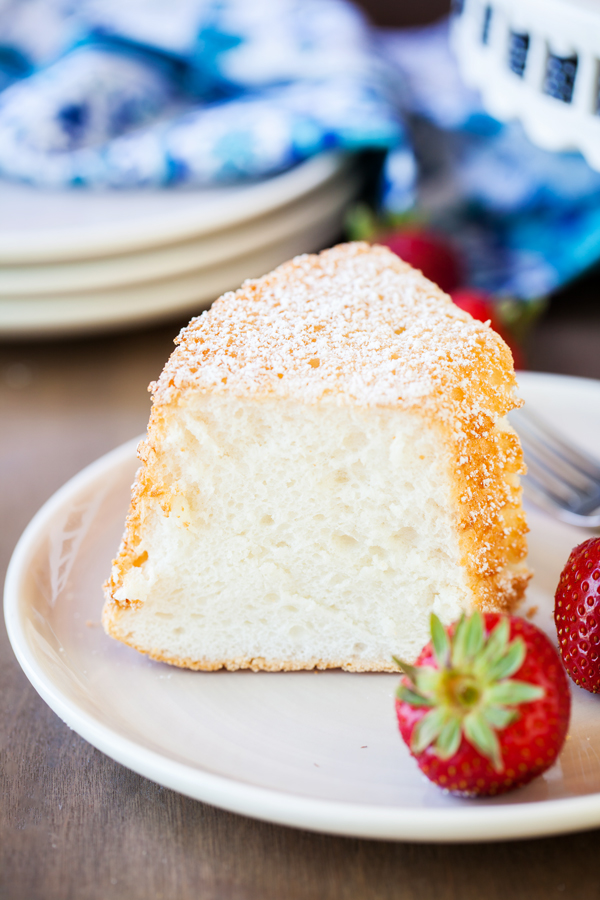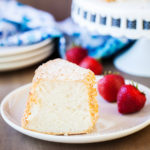 Angel Food Cake
Calories per Serving
:
1759
kcal
Ingredients
1 ½

cups

10 1/2 ounces granulated sugar

¾

cup

3 ounces cake flour

¼

teaspoon

salt

12

large egg whites

1

teaspoon

cream of tartar

1

teaspoon

vanilla extract
Instructions
Adjust oven rack to the middle position and preheat oven to 325°F.

In a blender, blend the sugar until fine and powdery. Remove 3/4 cup and set aside. To the remaining sugar in the blender, add the flour and salt. Blend until light and airy.

In the bowl of a stand mix fitted with the whisk attachment, add the egg whites and cream of tartar. Whisk on medium-low (4 on my Kitchen Aid mix until frothy. Increase to medium (6 on my Kitchen Aid mix until opaque and fluffy (not quite at soft peaks). Slowly add the sugar that was set aside, 1 tablespoon at a time. Continue to whip on medium until soft peaks form.

Remove the bowl from the mixer and evenly distribute the vanilla over the egg whites. Using a clean whisk or the whisk from the stand mixer, fold in the flavors just until combined.

Sift in 1/4 cup of the flour mixture and fold gently using a rubber spatula, just until a few flour streaks remain. Continue in 1/4 cup batches until all of the flour mixture has been added.

Gently transfer the batter into a 16-cup tube pan, specifically for Angel Food Cake. DO NOT USE A BUNDT PAN. Smooth out the top and and wipe away any streaks that may have dripped onto the pan. Gently tap the sides of the pan to allow the batter to settle.

Bake for 50 to 60 minutes, rotating halfway. The cake is done when it is golden brown and springs back after pressing firmly.

Invert the pan onto a cooling rack, but do not remove the pan. Allow to cool completely in this position, 2 to 3 hours.

Once completely cooled, run a large offset spatula or thin knife along the side of the cake. Gently tap the top of the cake to loosen and lift (wiggling a little, if necessary) the tube pan away from the cake.

Transfer to a serving platter or tray and dust with confectioners' sugar.
Recipe adapted and modified from Orange Angel Food Cake.
Note: This page contains affiliate links that help make The PKP Way possible. Should you choose to purchase anything via those links, I will receive a small commission paid by Amazon, not you.