This post brought to you by Buca di Beppo®. The content and opinions expressed below are that of The PKP Way.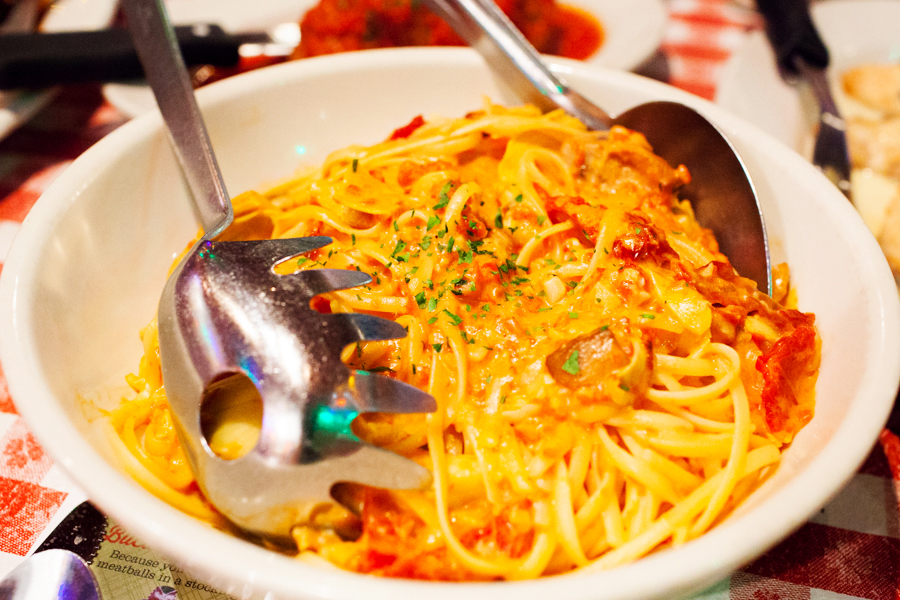 Every week my family and I have a designated family dinner night. With all of our varying schedules, it is difficult to find time to share a meal together during the work week. On the last family dinner night, it was my turn to choose the restaurant. Considering October is World Pasta Month, I chose Buca di Beppo, a restaurant we've been frequenting for years and where I held my high school graduation party!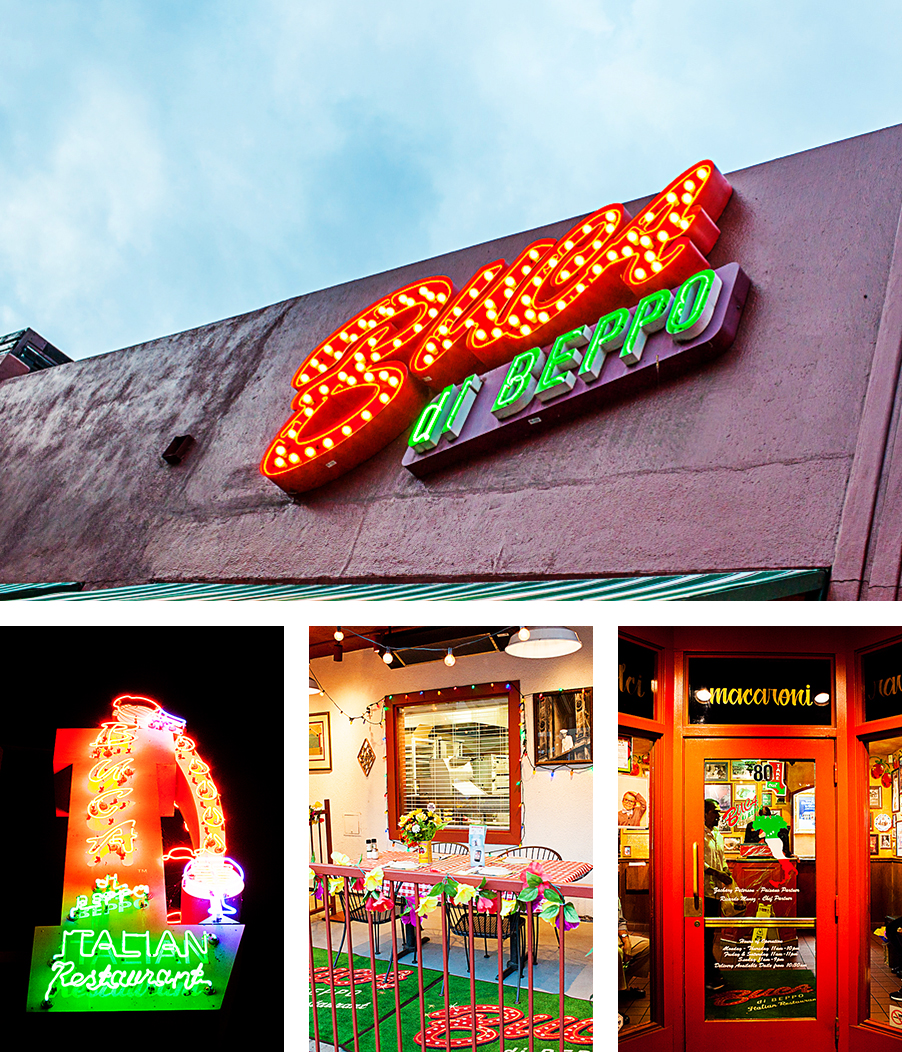 It's always a fun experience going to Buca di Beppo. The host seating you will always ask if you've been there before. Usually, newcomers will be given a tour of the kitchen, but even if you're a regular, they'll ask if you'd like the tour anyway. I always say yes! I love getting a glimpse of the behind-the-scenes action and the option of sitting inside the kitchen. The décor around the restaurant is very entertaining and fun to look at. The bathrooms are even more entertaining :)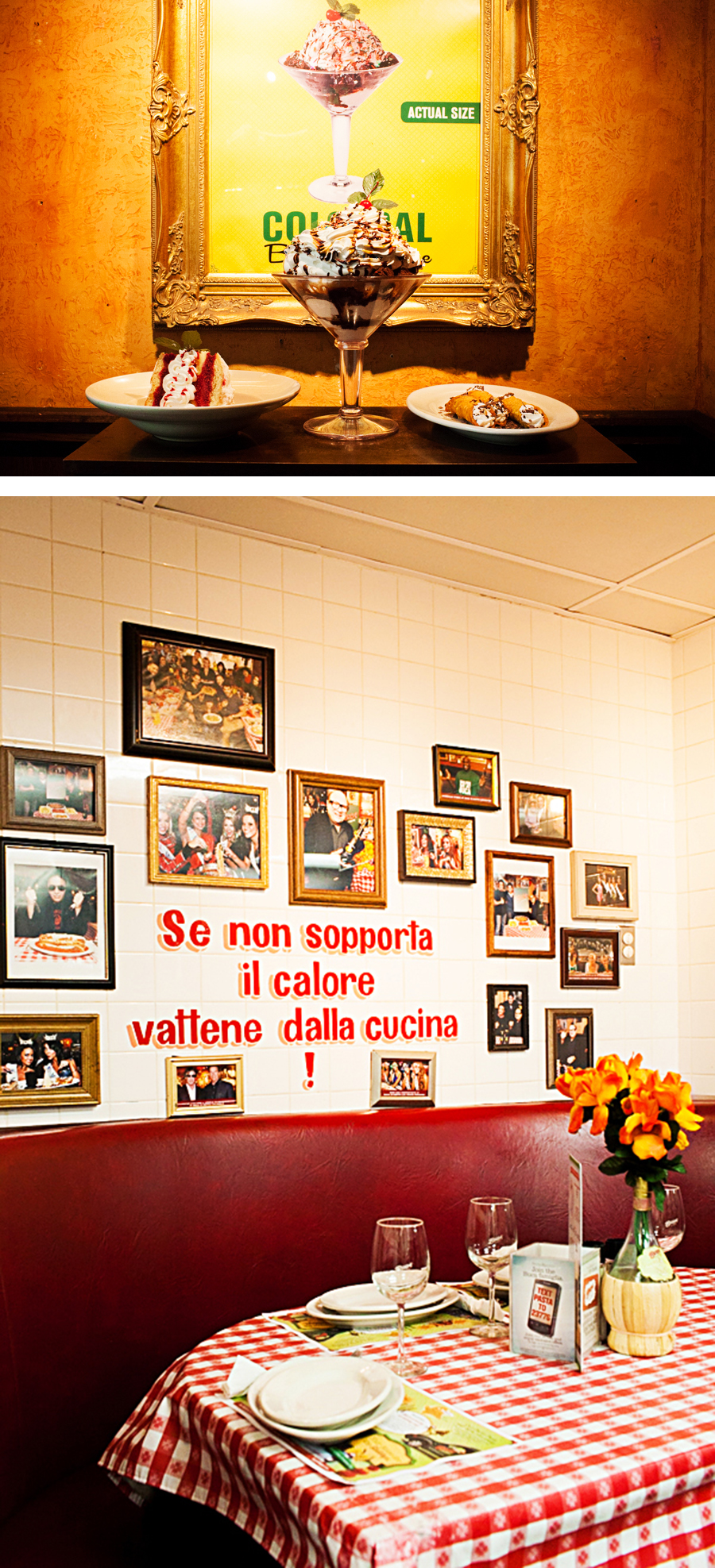 Once we were seated, the host explained one of their new concepts – Create Your Own Pasta Bowl. We always love an opportunity for personalization and customization so we were immediately intrigued. Since Buca di Beppo is a family-style restaurant, meaning everything on the table is up for grabs, we decided to create one pasta dish as a group. We had the option to pick one pasta, one sauce, up to 3 vegetables, one meat inclusion, and a pinch of either crushed red pepper or poached garlic. Our combination was linguine with rosa sauce, sun-dried tomatoes, artichokes, and sautéed mushrooms, and a pinch of poached garlic. My parents don't eat beef, so our meat inclusion was ordered on the side – meatballs at a whopping ½ lb. each!
Once we finalized our main course, we each went around ordering our favorite "sides" – garlic bread, eggplant parmigiana, and chicken limone. While waiting for our meal, we enjoyed their freshly baked bread with a side of olive oil and balsamic vinegar.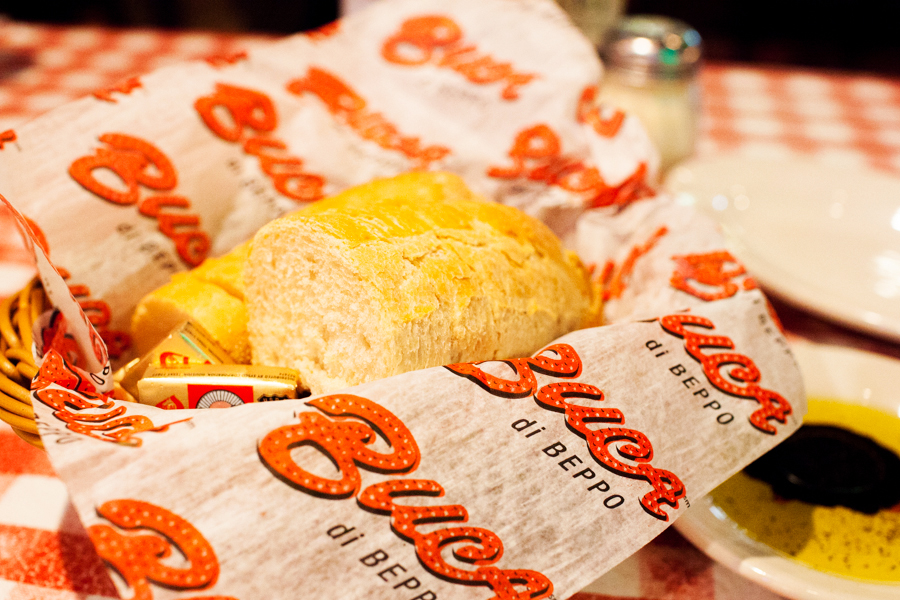 Not before long, out came the garlic bread with freshly minced garlic. Here's a tip from my dad, whenever you go to an Italian restaurant, ALWAYS order their garlic bread as a gauge for how the rest of the items will be! Crispy on the outside, soft on the inside and flavored with spicy garlic, we knew that our dinner was going to be delicious.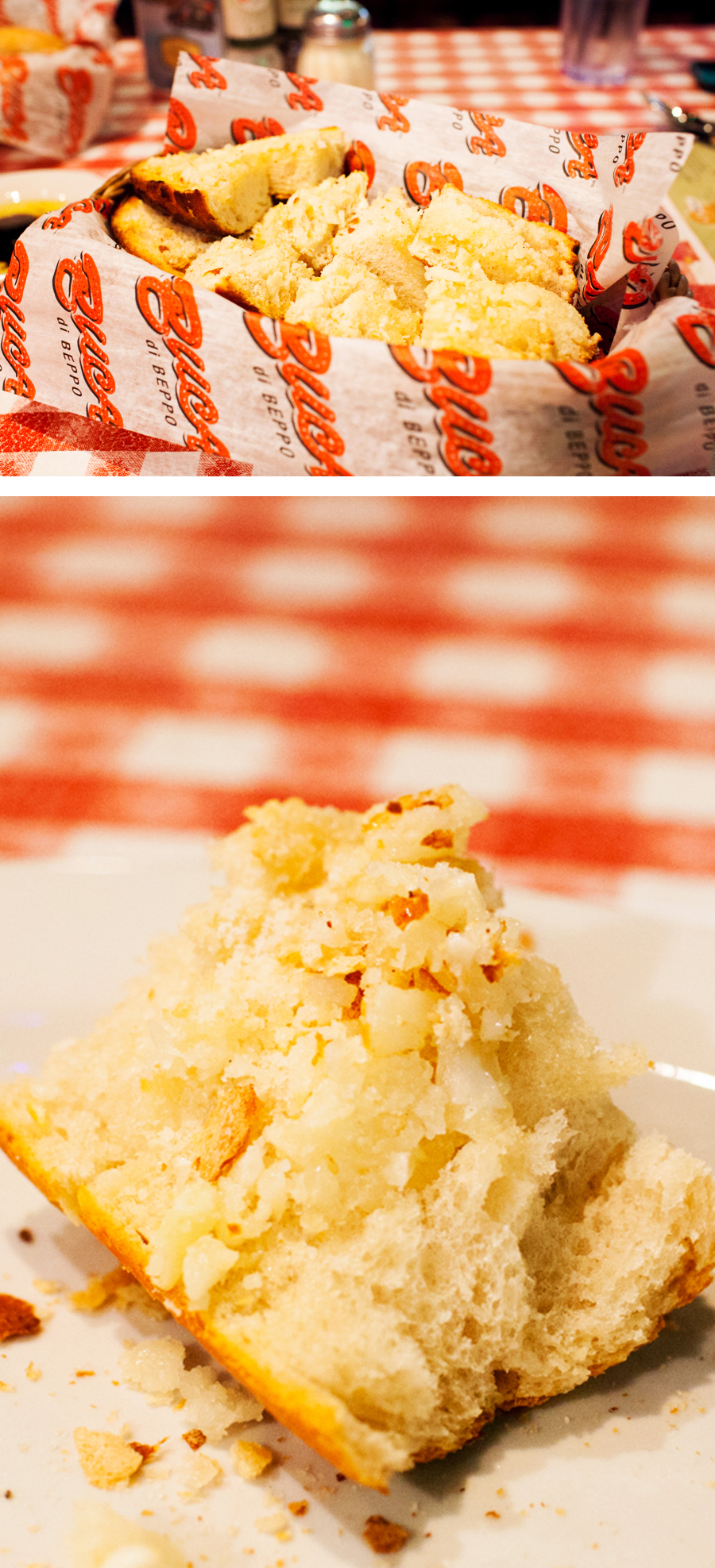 All of our entrees came out at the same time and we rotated through each dish to build our own plates. The personalized pasta was piping hot, perfectly cooked, and covered in the creamy tomato rosa sauce and vegetables.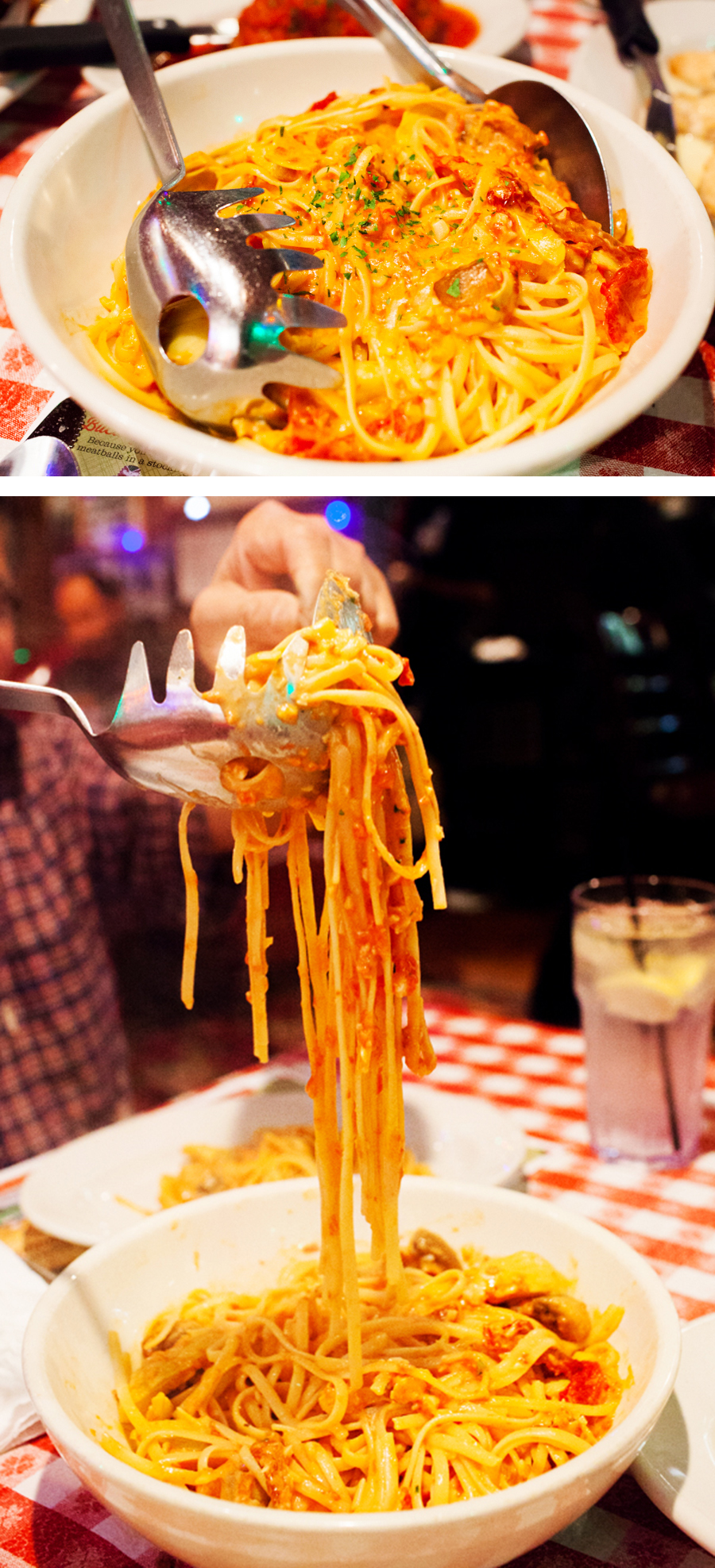 Our meatballs on the side – that's 1 lb. of meat right there!

The chicken limone is a must and make sure to sop up all of the lemon caper sauce with any leftover bread before they clear the plate from the table.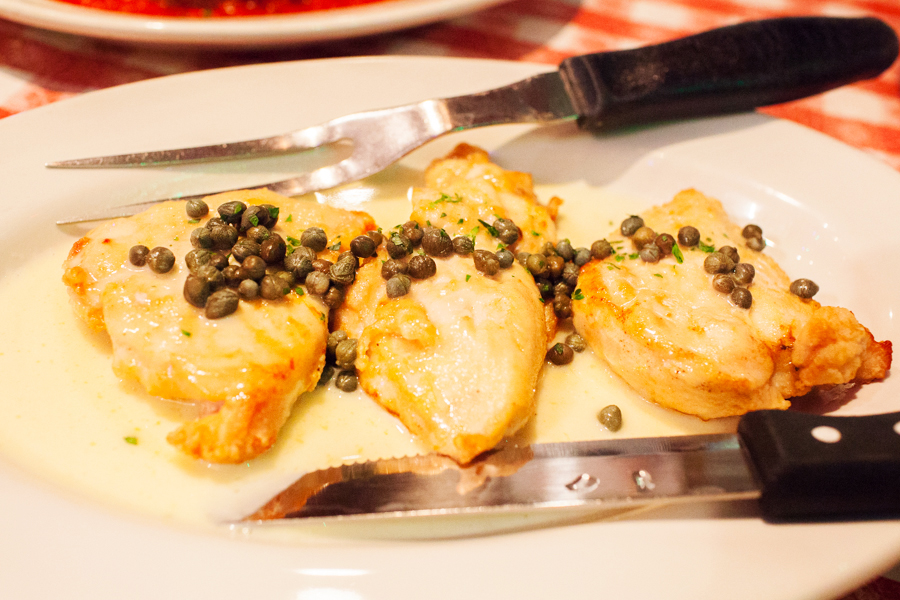 We always enjoy their eggplant parmigiana. It's not soggy like other restaurants and they give you layers upon layers of eggplant, all swimming in marinara sauce.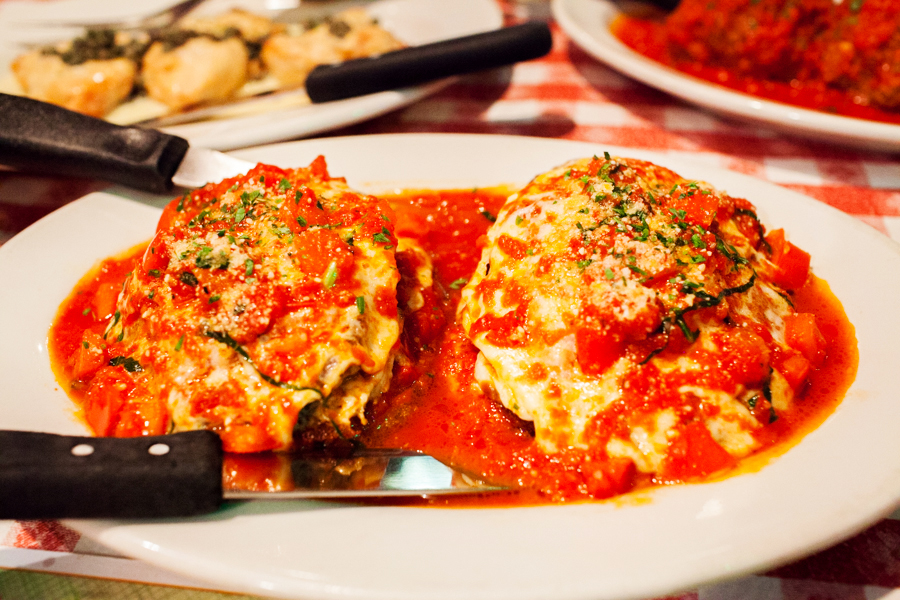 Here is one of our assembled plates – an early Italian Thanksgiving if you ask me!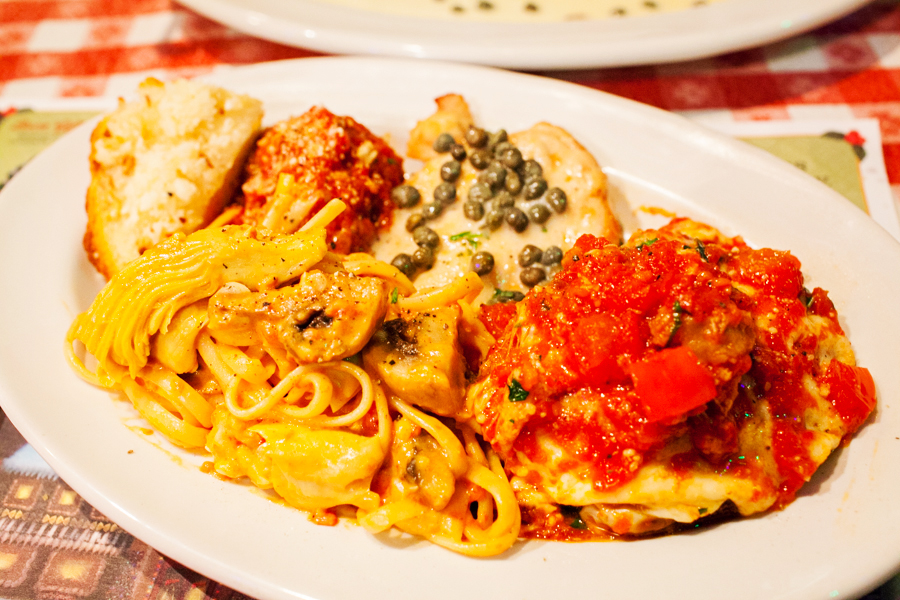 We left completely satisfied with full bellies and leftovers for lunch the next day. Not a bad way to celebrate World Pasta Month :) Ready to join me in celebrating World Pasta Month by creating your own pasta? Buca di Beppo is holding a #PastaSelfie for a daily chance to win a $100 Buca di Beppo gift card. Simply snap a picture of what you create and share it on Instagram with #PastaSelfie #sweepstakes and tag @bucadibeppo.
Want another chance to win a $100 Buca di Beppo gift card? Use it towards a dinner date with your special someone, your holiday party this season (they cater events too), or simply on a weeknight when you're too busy to cook! I'm teaming with Buca di Beppo to host this giveaway. To enter, simply leave a comment on this post, telling me your favorite pasta dish. Then, click on "Click here to enter" and tell me the name that you used to comment with.
Buca di Beppo Create Your Own Pasta Bowl Giveaway
Impress your friends with this fun fact: Americans account for 24% of global pasta consumption, more than any other country in the world! Americans consume 6 billion pounds of pasta each year with the average American consuming 20 pounds of pasta annually.