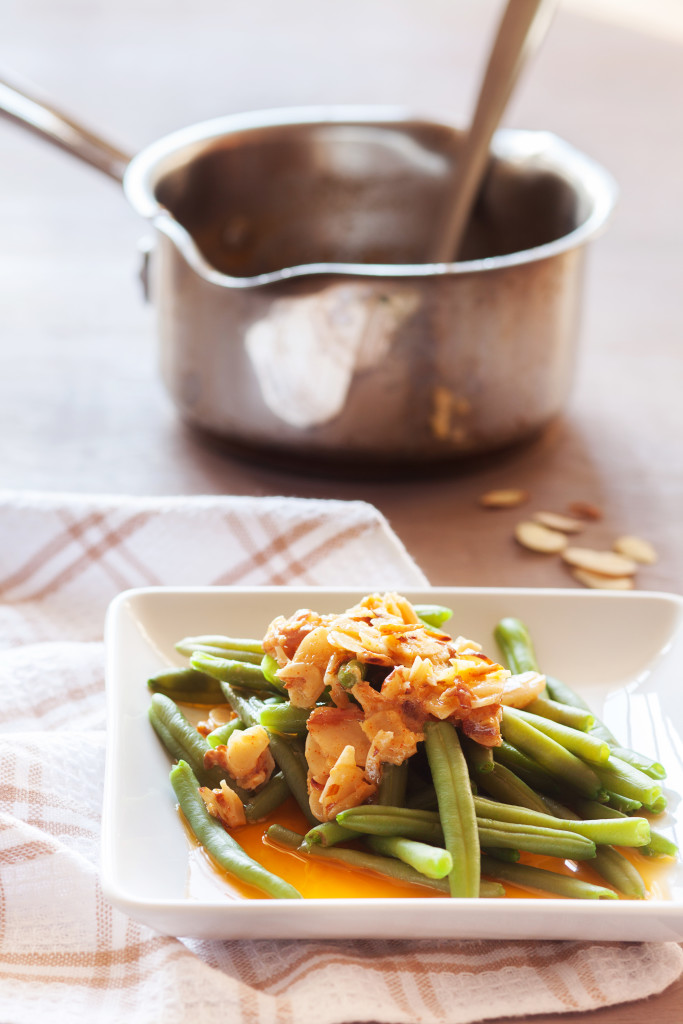 I have a confession. I actually have to make an effort to eat veggies. While it seems like my veggie-loving peeps actually enjoy and sometimes even crave vegetables (props to those who can eat raw broccoli and carrots without a dip!), I personally have never liked the taste of vegetables, let alone crave it. The veggies that I do end up consuming become limited to the mildly flavored (albeit high in vitamins) variety – spinach and kale. And, if I'm going to crave greens, it's going to be collard greens from Roscoe's Chicken and Waffles :) I mean, is that even healthy? I have no problem with veggie salads, soups, and smoothies, but notice that none of those are stand-alone veggies. Rather, the veggies are incorporated/disguised into something else.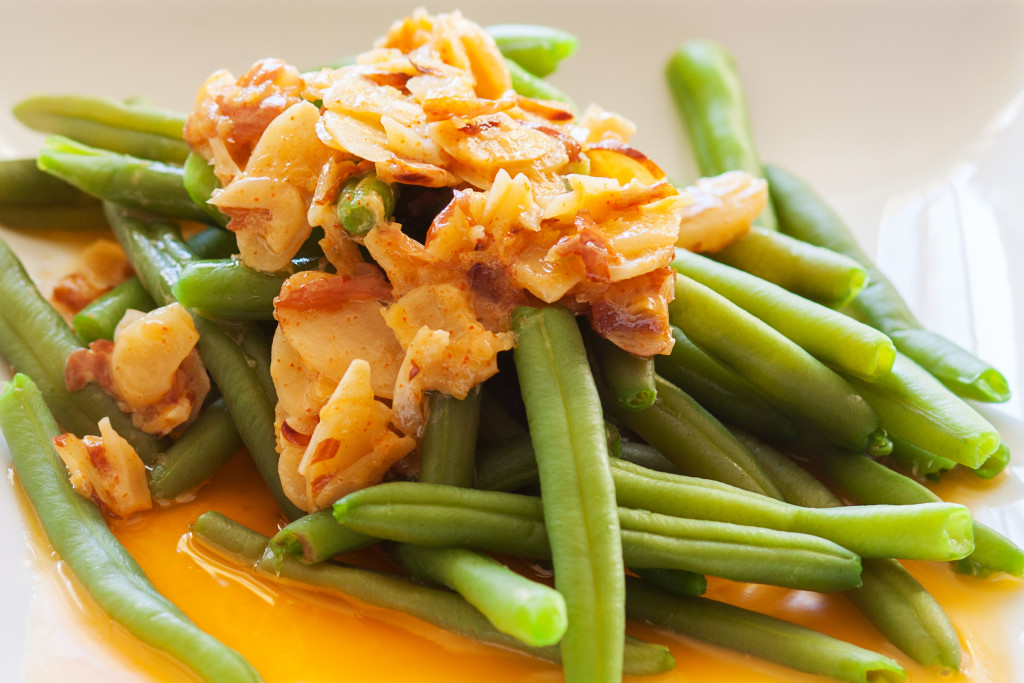 In order to include more greens in my diet, I needed the help of some kind of sauce. I had a flashback to a time when I shadowed a cooking class and the instructor was explaining how to make an amandine sauce. After learning the ingredients in the sauce (ie. Butter, lemon, need I say more?), I remembered thinking that the sauce would be great on both greens and fish, and thus, would be perfect for a back-pocket emergency dinner. Back to present day, I began seeking out amandine recipes and believe I've arrived at a perfect combination goodness to share with you all.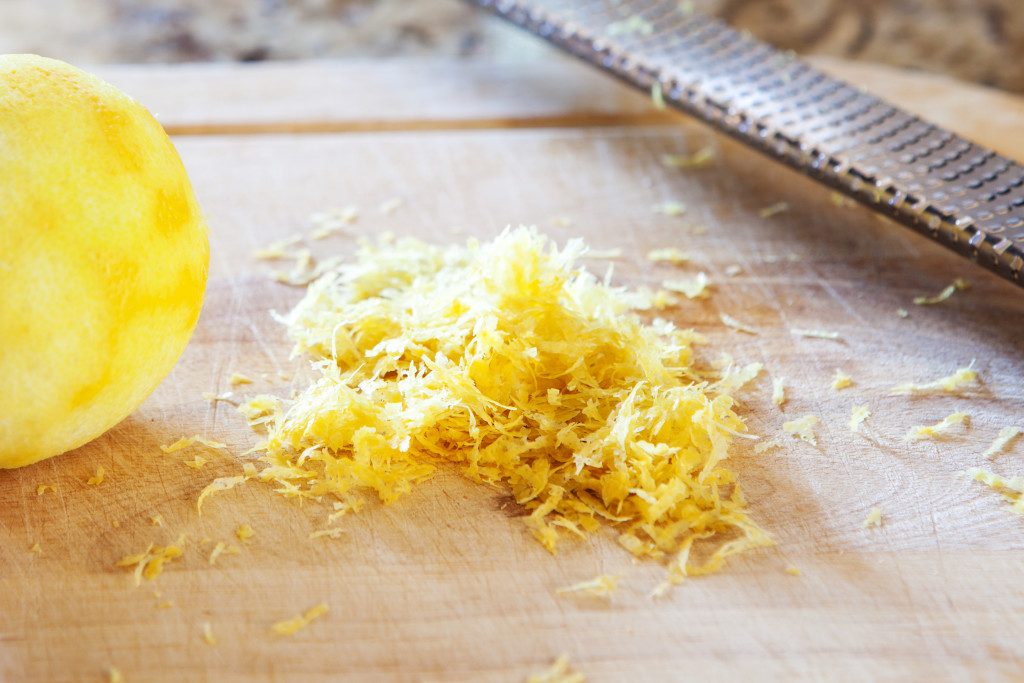 If my constructively critical husband is any gauge, we had about ⅛ cup left over one night and he made me save it, which he later sopped up with some rice! But hey, don't take our word for it. Give it a try for yourself.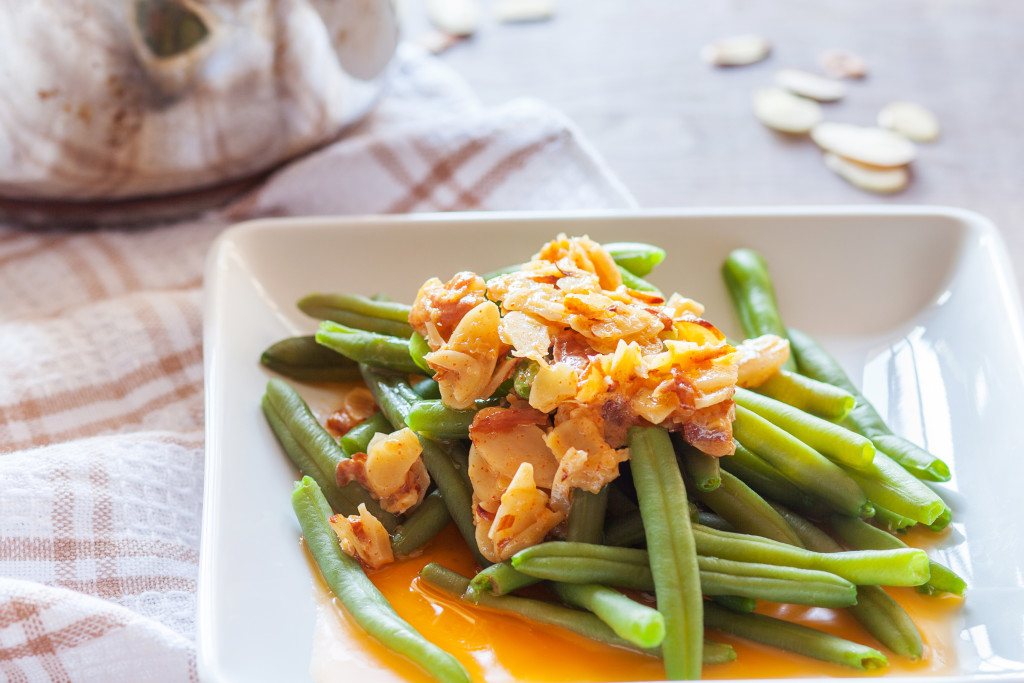 The base of the sauce is butter, which may negate any health benefits from the greens, but hopefully not :/ To that, there's lemon juice and zest for tang, cayenne pepper for spice, and almonds for texture (and, amande is French for almonds, so it's the "amand"e in "amand"ine, so it's kind of necessary).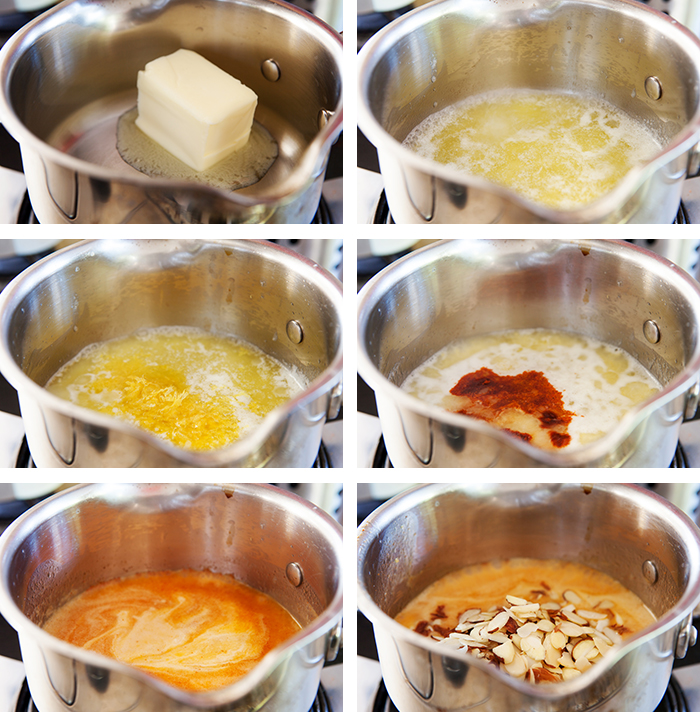 I've made this at least 3 times this week. It pairs well with greens, rice, potatoes, fish, and chicken. It's even a contender for our Thanksgiving table this year.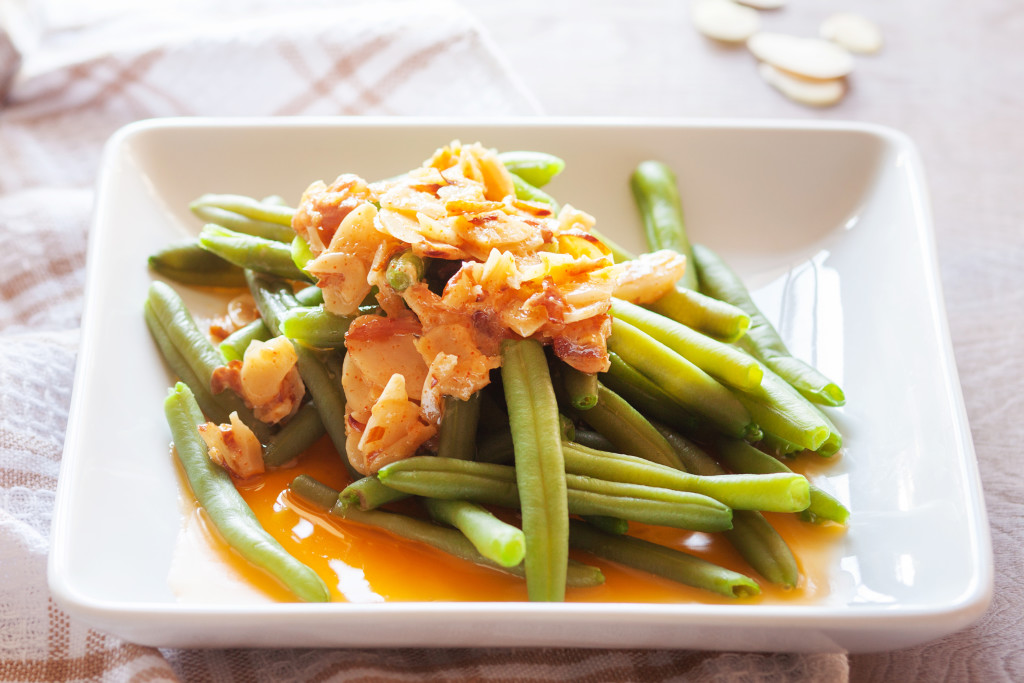 Any leftover sauce can be stored in the refrigerator, which will solidify the sauce, but then you can use it like amandine butter. Cut a slab and top it on fish or chicken before it goes in the oven, and they'll cook together beautifully.
Here's to eating more veggies!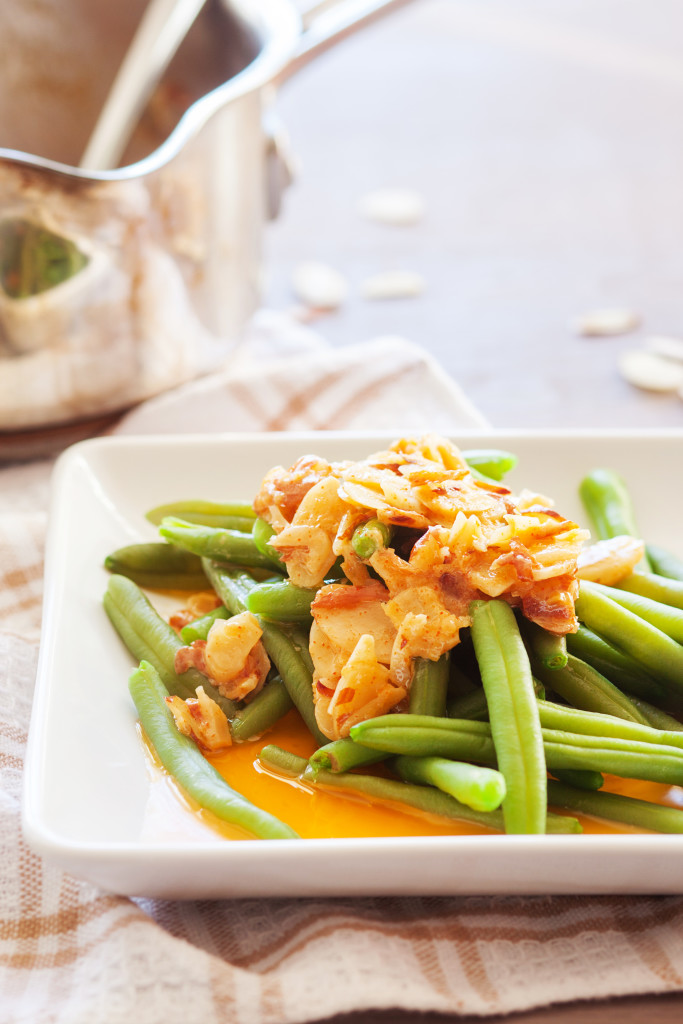 Amandine Sauce
Yields ½ cup
Printer friendly version
Ingredients
½ cup salted butter
2 tablespoons freshly squeezed lemon juice
Zest of 1 lemon
½ teaspoon cayenne pepper
1 tablespoon cream
½ cup sliced almonds
Salt to taste
Directions
In a small sauce pan, melt the butter over medium heat.
Add the lemon juice, zest, cayenne, and cream. Stir to combine.
Add the almonds and stir to incorporate. Add salt to taste.
Serving Suggestions
Spoon warm sauce over blanched green beans, other vegetables, or cooked fish.
Storage
Store in an airtight container in the refrigerator. To use, cut slabs and place on fish prior to cooking in the oven. Alternatively, re-heat in the microwave in 20 second increments until melted.