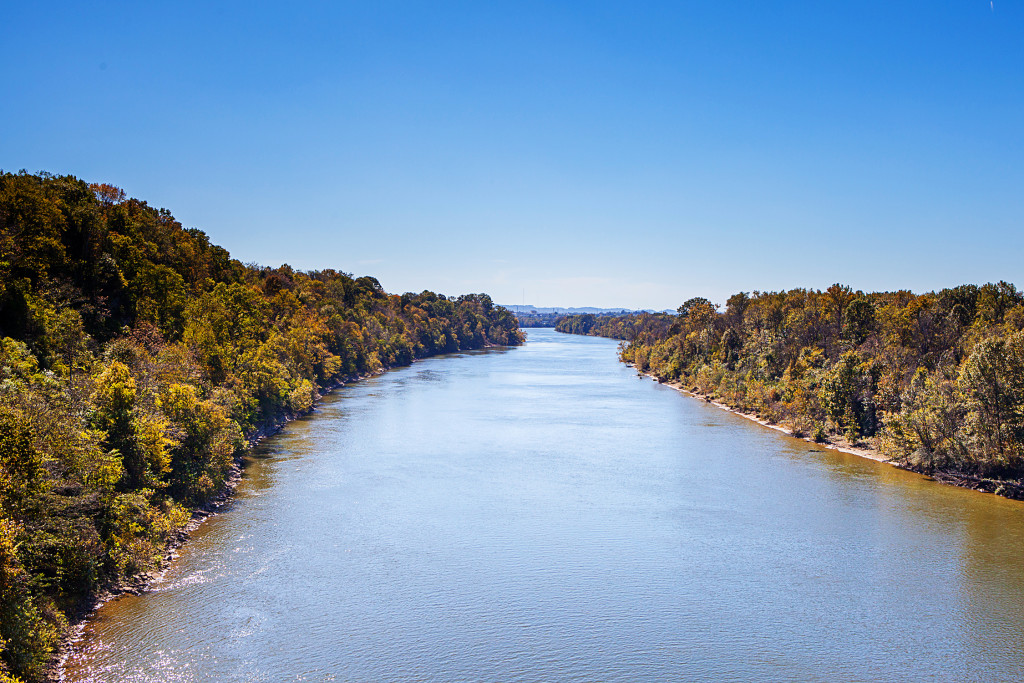 As mentioned last week, I tagged along on Warren's business trip in Nashville. We were there from Tuesday to Friday, so I packed in as much as I could! We would have stayed over the weekend, but we needed to get back in time for the CAKE Expo.
Because Warren was on business, I spent most days roaming Nashville on my own. Although I had a great time, it's amazing how slowly time passes when you're sightseeing by yourself.
We arrived Tuesday evening and after settling down in our hotel at The Inn at Opryland, we walked across the street to Caney Fork for dinner. They serve you a complimentary order of warm corn fritters which were like a twist on the familiar beignets and they were AMAZING! We also ordered an array of fried foods – fried pickles, camp fire fish fry (appetizer sampler), ribs, and a fried catfish sandwich. After the waitress brought out all of our food, she said, "Enjoy your southern food!" I think she knew we were from out of town :) Everything was delicious and as you can probably guess, we were completely stuffed! We even had leftovers to take back for later ;)

The restaurant's décor was so fun, complete with taxidermy on almost every wall, a truck, and an indoor catfish pond. It kind of reminded me of Cattleman's Ranch from Fresh off the Boat :D


The next morning, we walked across the street to Gaylord Opryland Resort & Convention Center because I heard it was beautifully decorated. And boy, was it! The hotel was like a giant greenhouse with a botanical garden. The rooms all had their own balconies. I would love to stay here next time!

The garden had so many water features. There were waterfalls and fountains everywhere! There were also bridges and catwalks so you can walk above, below and behind the waterfalls. Pretty cool to see the backside of water :) Get it? ;)

There was even a river running through the property that offers a tour on a flatboat. How fun!

The resort is divided into three different sections. If you visit, make sure to check out all three! There are cute shopping areas with ornate decorations all around, like this staircase.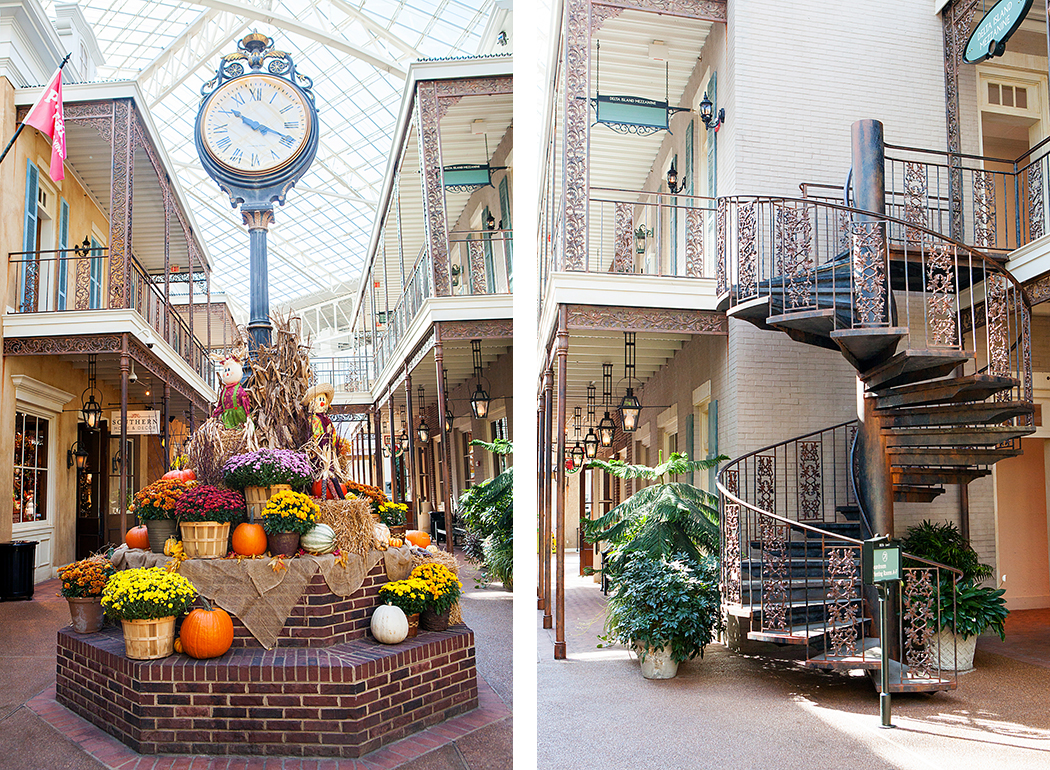 Make sure to check out every pathway and courtyard too!
For lunch, we went to Cascades American Café. I chose this restaurant because it's set in the middle of the atrium surrounded by waterfalls. Pretty amazing!
After lunch, we walked next door to Grand Ole Opry and took a backstage tour. It was so much fun to see where the artists get ready and hang out before their shows. Did you know that all members of the Grand Ole Opry get their own post box? This means you can send mail directly to your favorite country artist! How cool is that? Simply address the letter to the artist and send it to the Grand Ole Opry's address. A staff member will put it directly in the artist's box for you!

Right outside of the Grand Ole Opry is the Acuff House, where Roy Acuff aka The King of Country Music, lived from 1983 until 1992.
That evening, Warren and I rented a car and drove downtown. We had dinner at Robert's Western World, ordered the Recession special – a fried bologna sandwich, bag of chips, and a PBR, and enjoyed listening to The Don Kelley Band.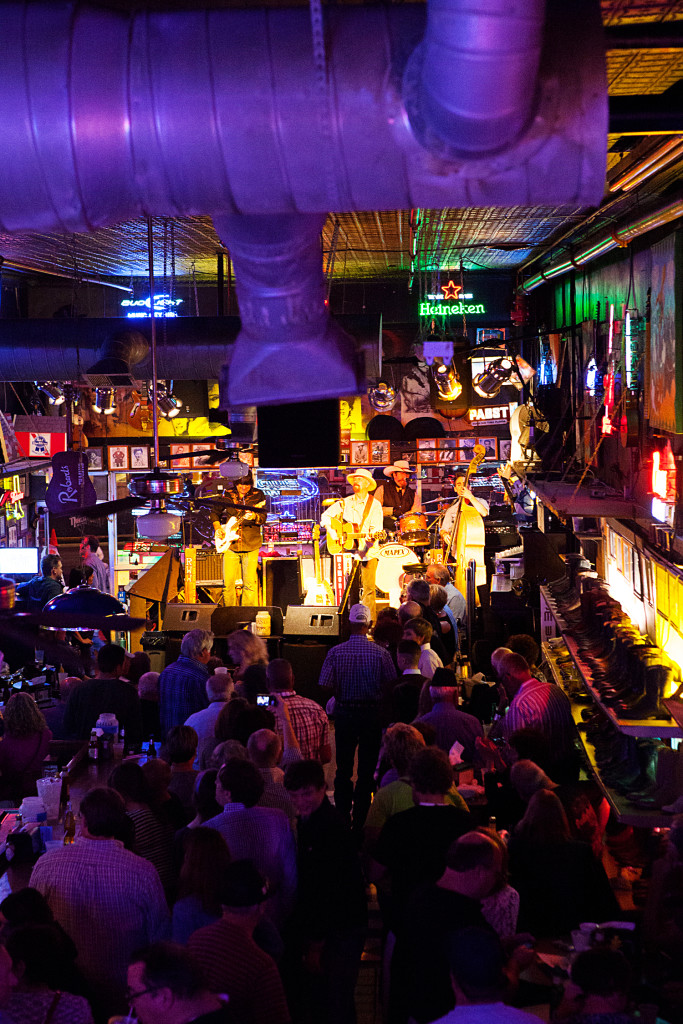 Afterwards, we walked up and down the streets listening to the faint country music resonating from each venue. For dessert, we shared an ice cream cone to honor national dessert day. Then, I saw Savannah Candy and HAD to go in. We tried free samples of their pralines and went home with 3 boxes :/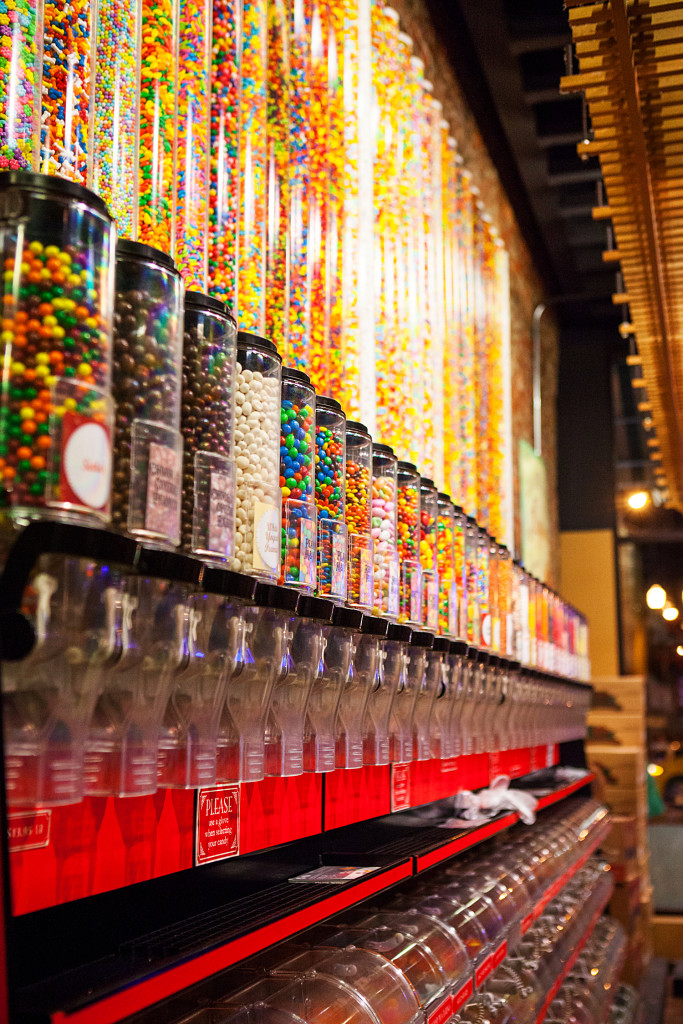 Before heading back, we decided to end the night by walking on The John Seigenthaler Pedestrian Bridge and take in the night lights of downtown.

The next morning, while Warren was at his conference, I went to Biscuit Love for breakfast with Amanda from Kevin and Amanda! The entire gang was there – Kevin, Miley, and Howie! It was our first time meeting each other and we had so much fun talking about our upcoming plans, blogging, and when we were going to get together next!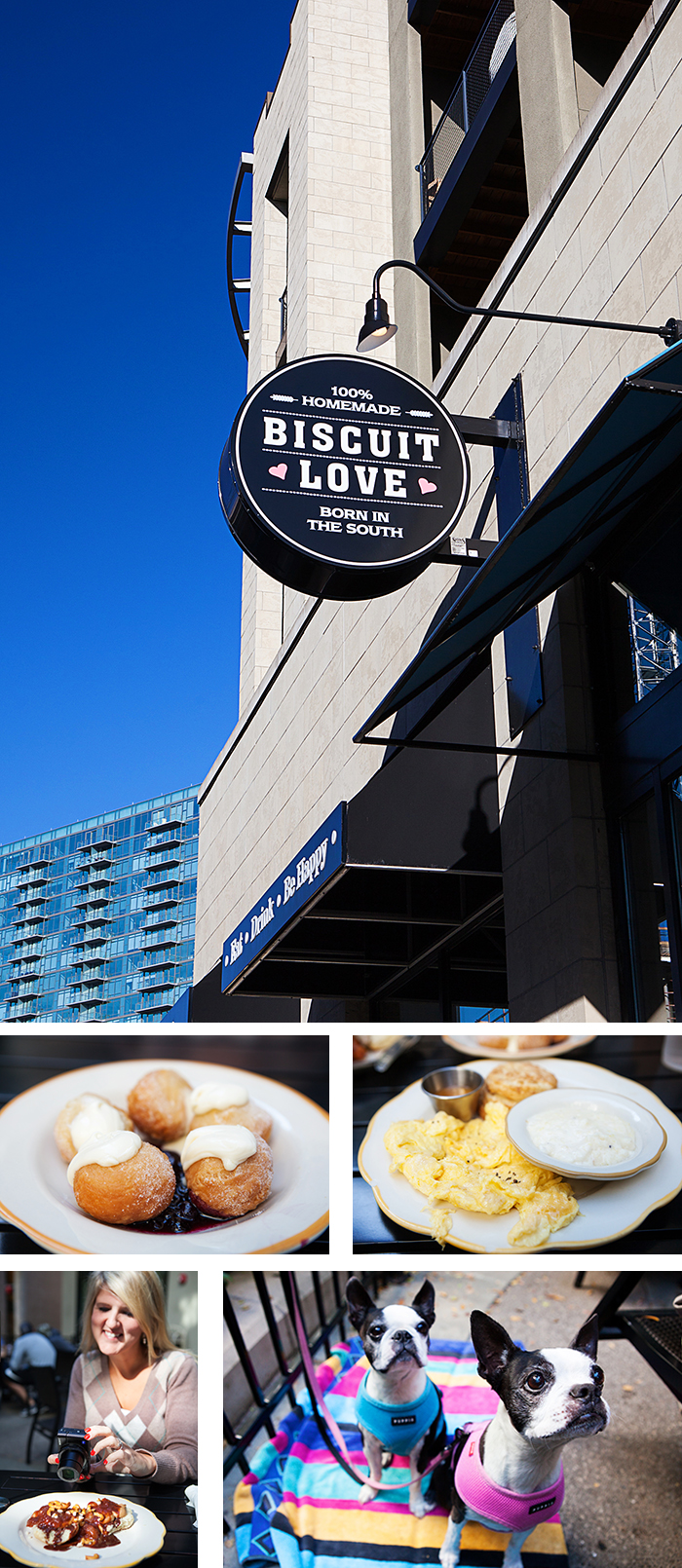 I've been a huge fan of Amanda's blog for many years so when I contacted her to see if we could meet, she said she recognized my name right away. She lives in Alabama, which was about 1.5 hours from where I was, but it just so happened that they would be driving through Nashville on the exact date I was going to be there! We could have sat and chatted for a couple more hours, but they were on a schedule to get to Kentucky by a certain time. So, because she knew we weren't done chatting, she offered to call me from her car. I spent the next hour in my rental car chatting with Amanda. How sweet is she? Thanks for meeting with me, Amanda and answering all of my questions! :D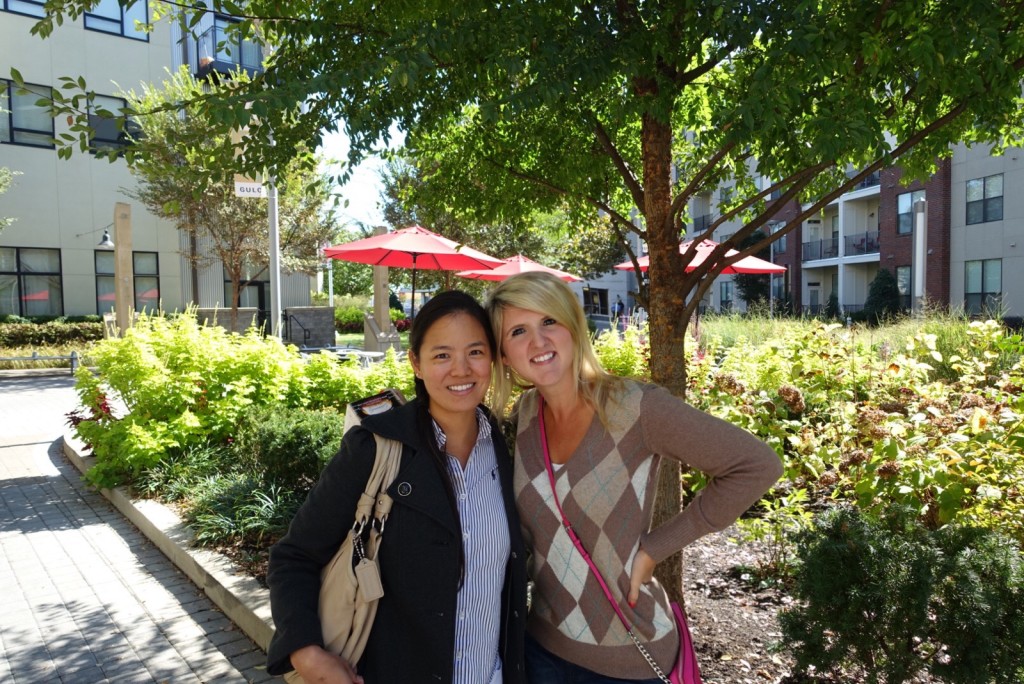 Afterwards, I drove to the Belmont Mansion on the Belmont University campus. It is such an amazing campus.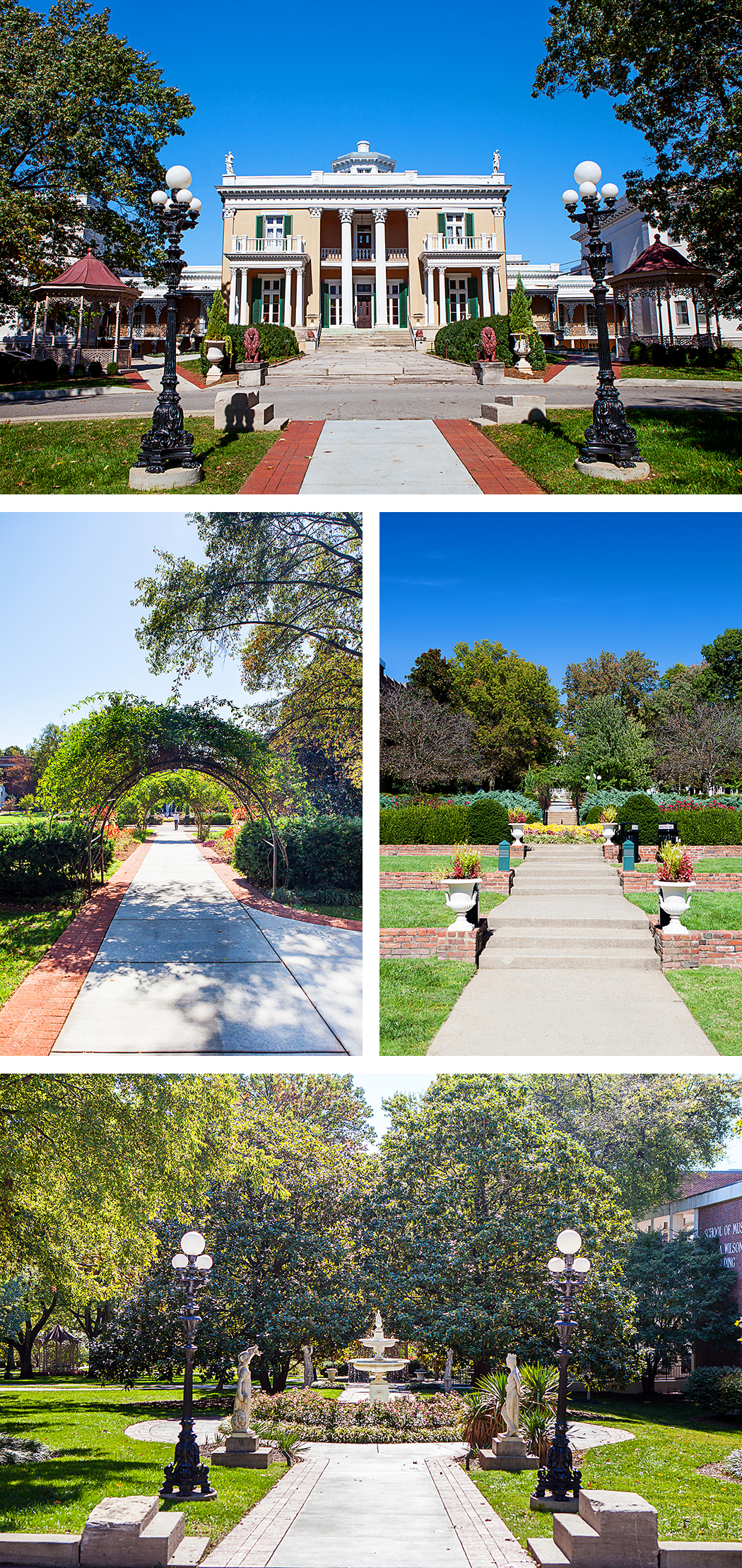 Every time I travel, I like to see how the natives live, so I walked around the neighborhoods surrounding the campus. These homes are so beautiful. I love brick homes!

Then, I went to Belle Meade Plantation and took a self-guided tour of the estate.

I enjoyed learning about the history of the estate and tried to imagine how different the property was back in the 19th century, while sitting on the rocky chairs.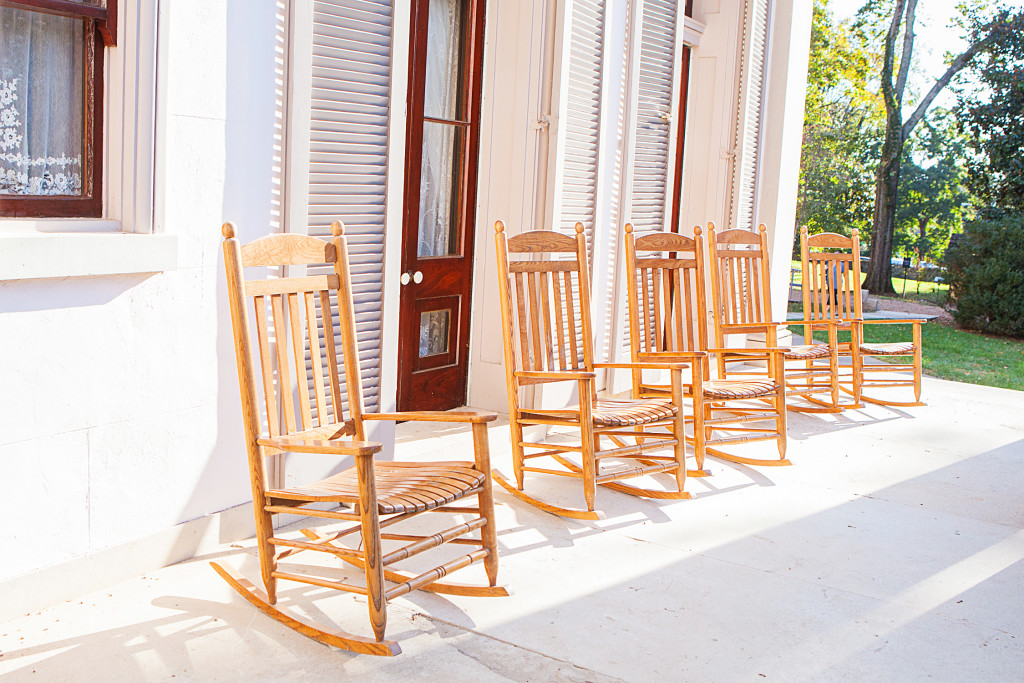 Following Amanda's recommendation, I had a late lunch at Goozy dessert bar & cafe and ordered extra to bring back for Warren. I ordered the Parma Melt and the Nashville. They were incredible! Make sure to stop by if you're ever nearby. For dinner, following Kevin's recommendation, Warren and I went to Hattie B's to try the famous Nashville Hot Chicken. It was the best fried chicken I have ever had! Spicy, crispy, and so juicy! I would go back to Nashville for the hot chicken alone!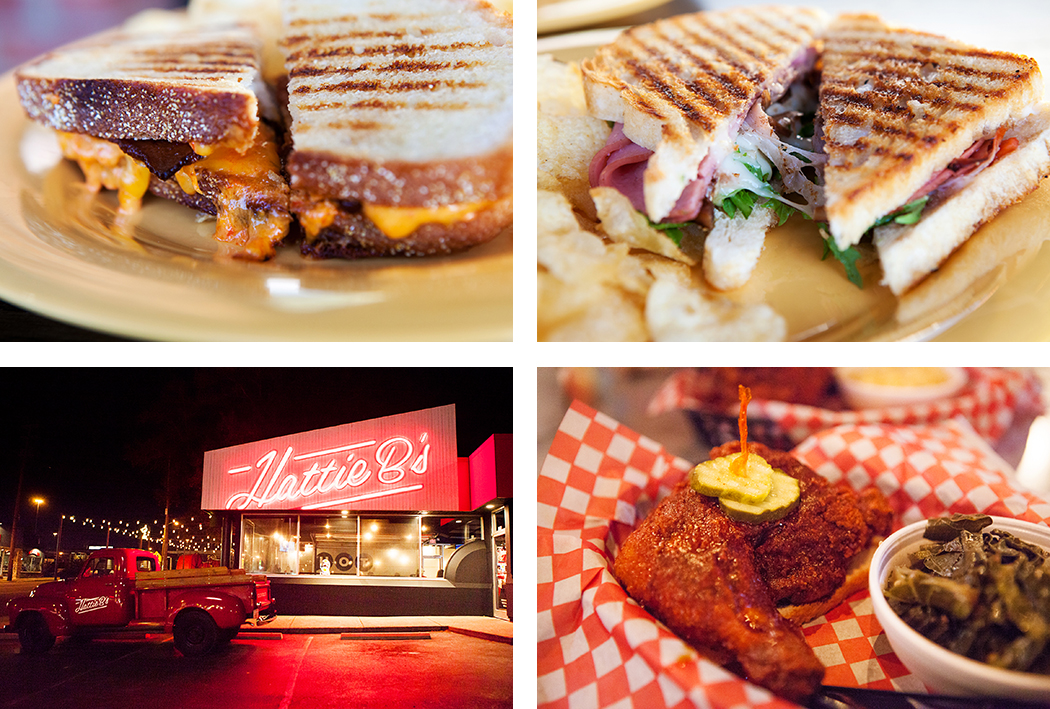 On the morning of our flight, Warren had a meeting that would occupy him until the early afternoon. I went back downtown to see what it looks like during the day. I loved the colorful storefronts and tree-lined streets. The Cumberland River is adjacent to downtown. How COOL is that? A river!

I met up with Warren after his meeting and we went for a walk on the Cumberland River Pedestrian Bridge. Who knew Nashville was so gorgeous?

I even got to see some leaves in the midst of their color change!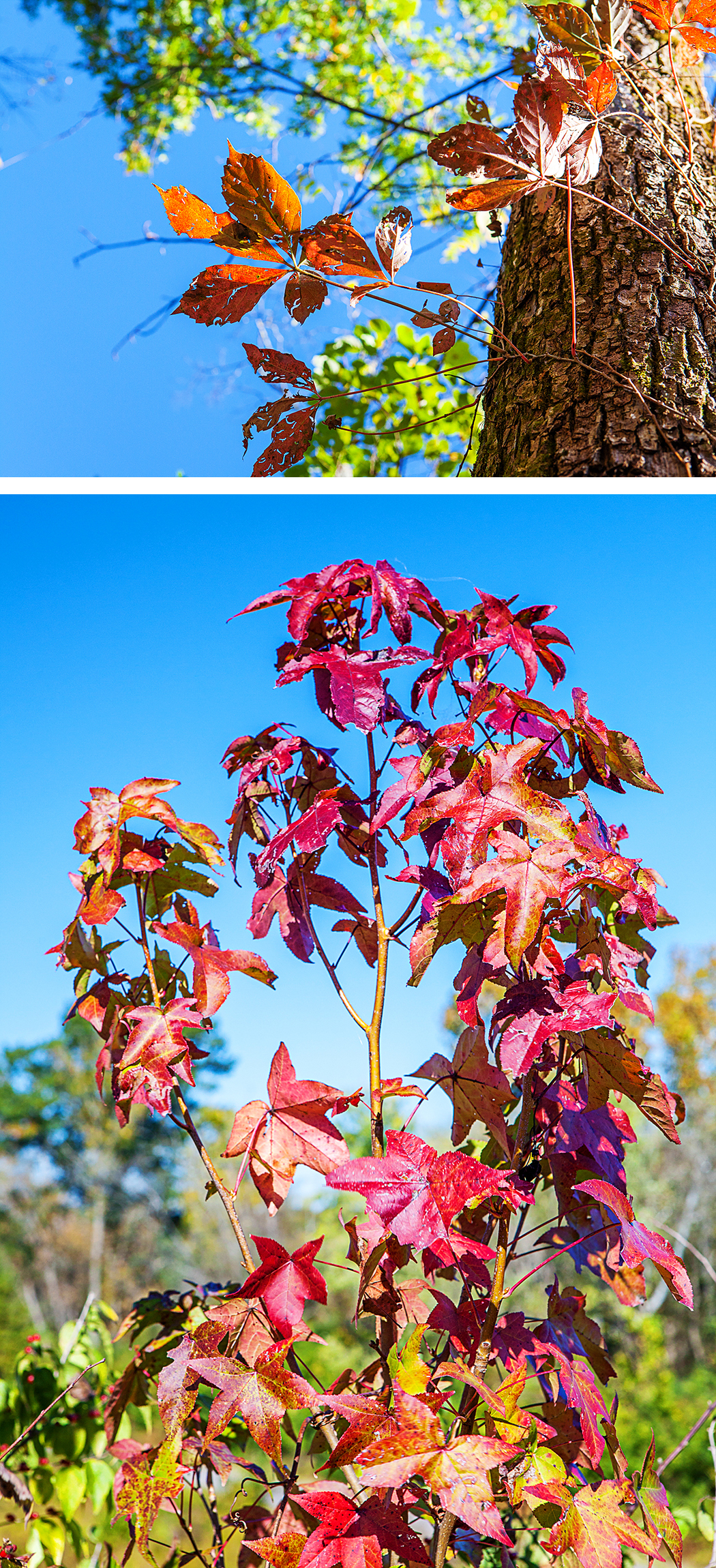 We had a few hours before we needed to head to the airport, so we decided to try another Nashville Hot Chicken restaurant – Pepperfire Hot Chicken. They cook all of their chicken to order, so the wait to get our meal took a little longer than at Hattie B's. Although it was delicious, I thought that Hattie B's won by a hair. Pepperfire's chicken was slightly less crispy and slightly less spicy and they didn't have any hot sauce on hand.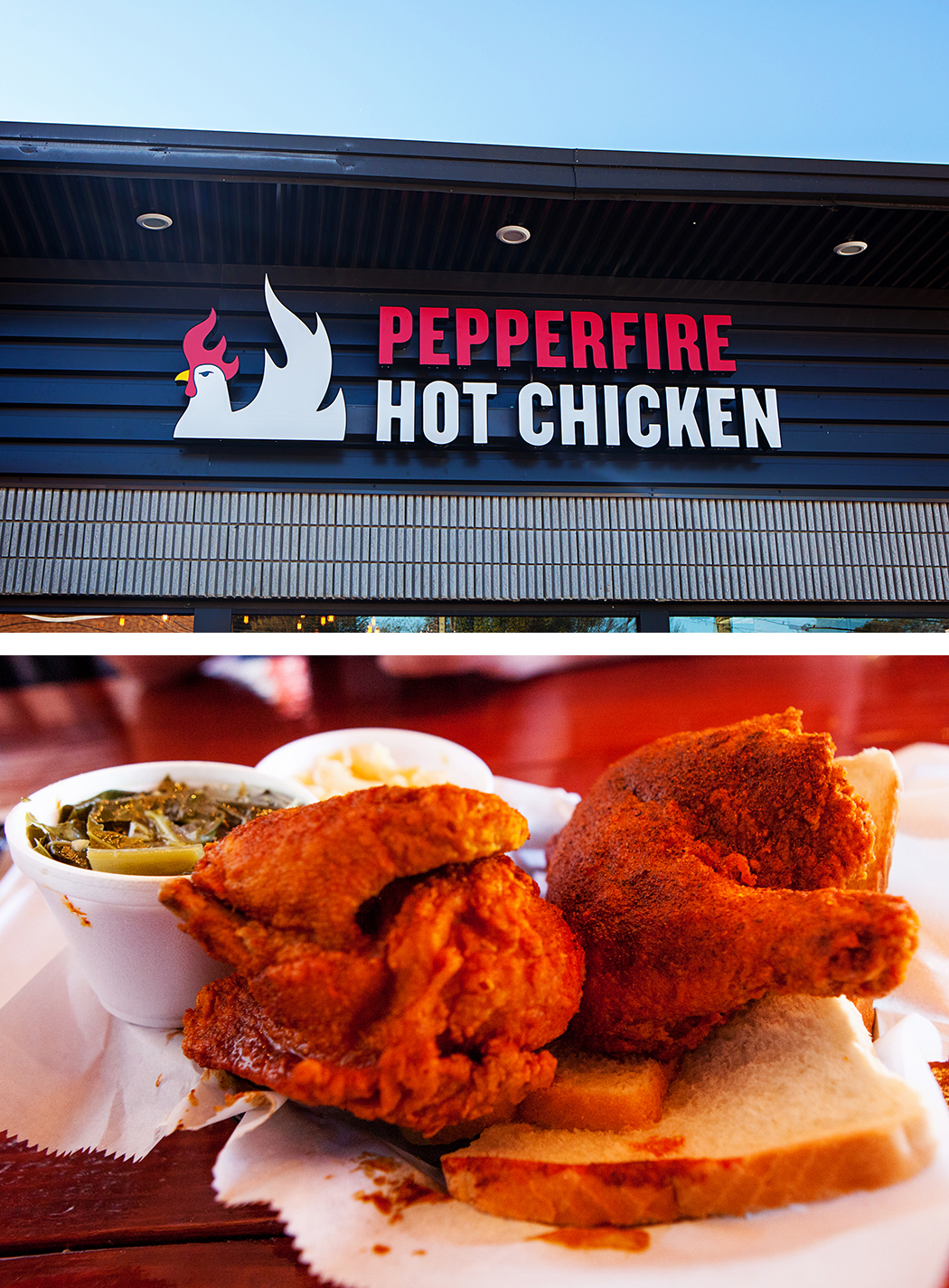 I left a piece of my heart in Nashville and cannot wait to return :)