All the amenities that need to be taken advantage of at JW Marriott Camelback Inn Resort & Spa. And the best part is, most are already included!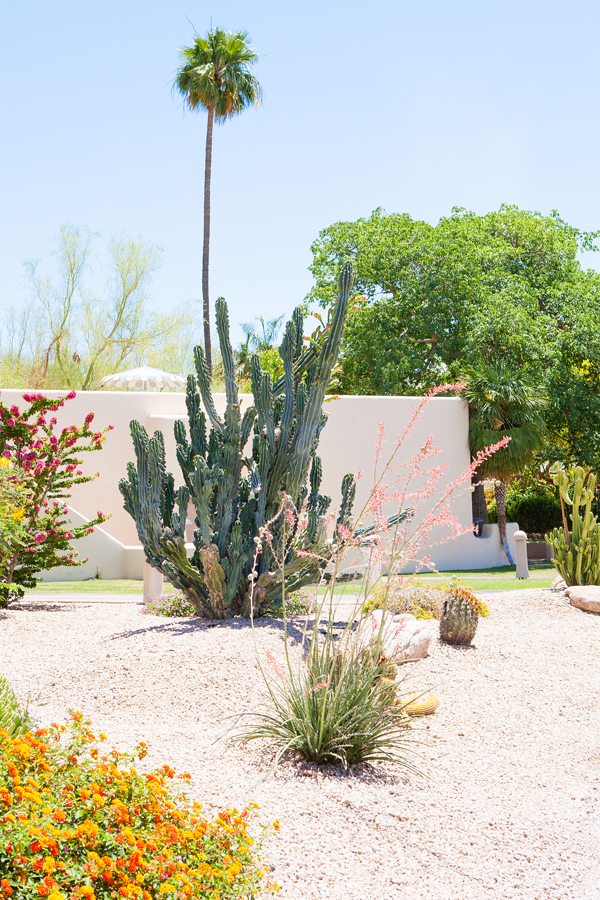 I'm back to tell you more about our 2nd Wedding Anniversary at the wonderful JW Marriott Camelback Inn Resort & Spa and what to take advantage of if you ever visit.
Like I mentioned earlier this week, we landed at PHX at around 7:30 AM. After picking up the rental car, we drove about 20 minutes to get to the resort. Since check-in time usually isn't until 4 PM, we knew there was a chance our room wouldn't be ready. And, it wasn't. So, they did what they call a pre-check-in and gave us a temporary room number and key in case we wanted to charge anything to the room or visit the pool. They also told us they'd give us a call when the room was ready.
In the meantime, we decided to take advantage of the resort's amenities because our time there was finite. One of the amenities that is included in the resort fee are complimentary bike rentals. All we had to do was let the concierge know that we wanted to rent the bikes and they provided a slip to bring to the valet/bell hop (also the bike rental area). They set us up on a bike and helmet (required) and off we went!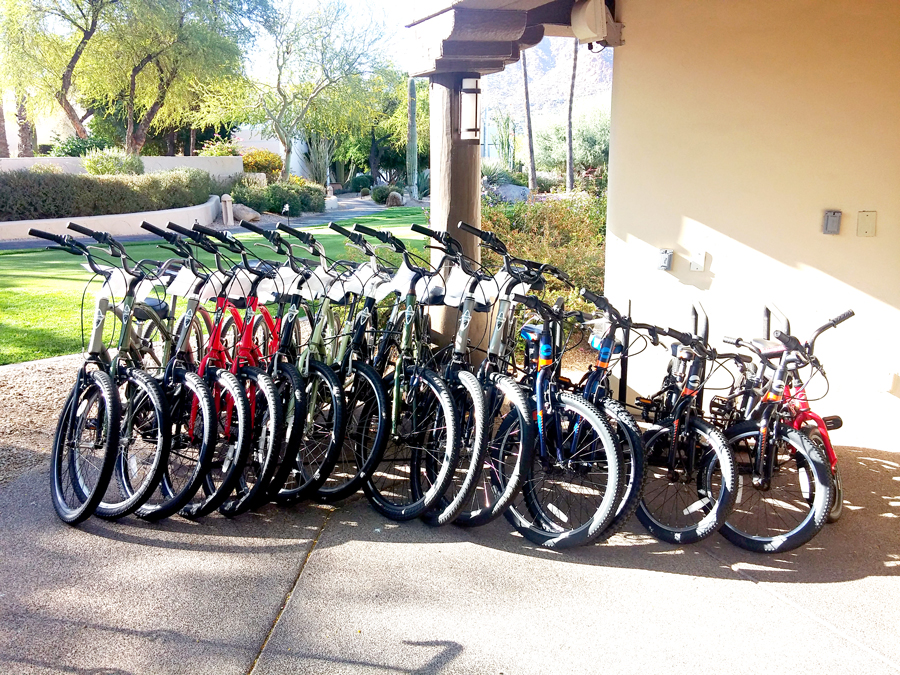 Each bike is equipped with a laminated map if you wanted to follow a certain route. Of course, you're free to go anywhere you want. Towards the end of the ride, the chains on Warren's bike came loose. He had to walk the bike back :( When we returned, the valet said that we could have called them and they would have picked us up. Oh well. Now you know!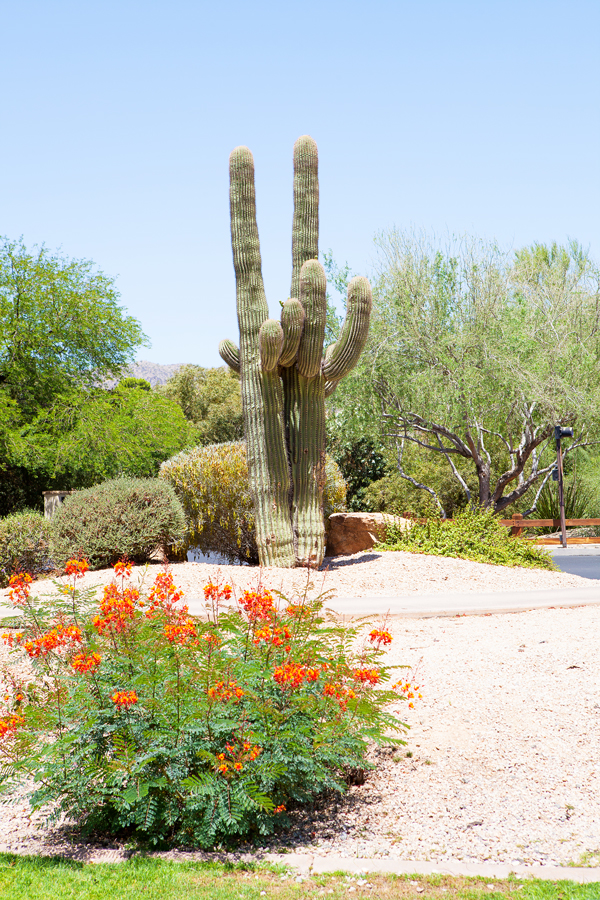 During our stay, we booked the Made in Arizona Spa Package for Two, which included one breakfast and spa treatment/massage per guest per night. We stayed two nights, so that meant two breakfasts AND two spa treatments/massages for each of us. Woohoo! You might consider this a splurge, but the cost of the package was less than if we were to book the room and treatments separately, so it was a no-brainer for us! Plus, it was our anniversary after all.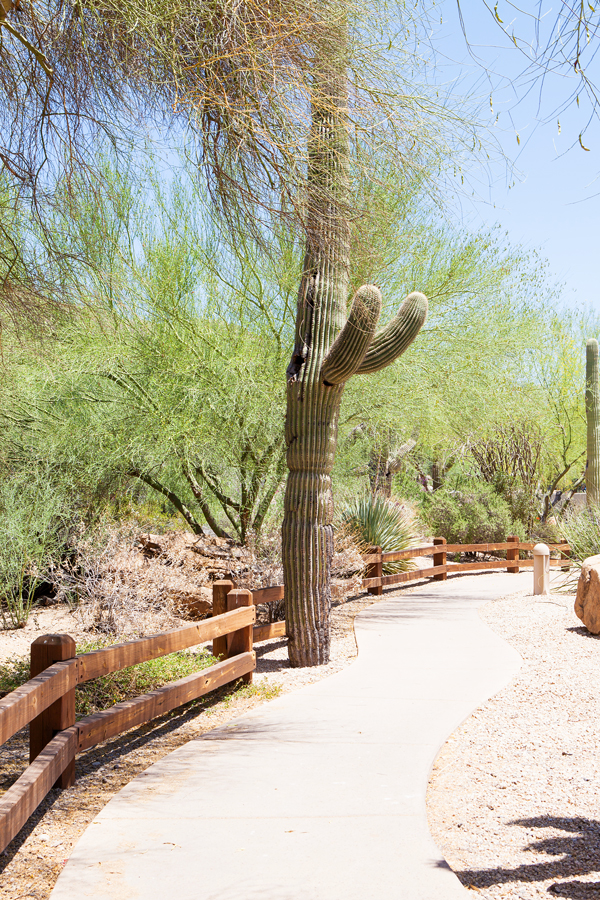 For my spa services, I chose the Adobe Clay Purification Treatment and the Native Hot Stone Massage. Warren chose the Therapeutic Massage and Aromatherapy Massage. We scattered them out, one on Saturday evening and one on Monday afternoon, before we left.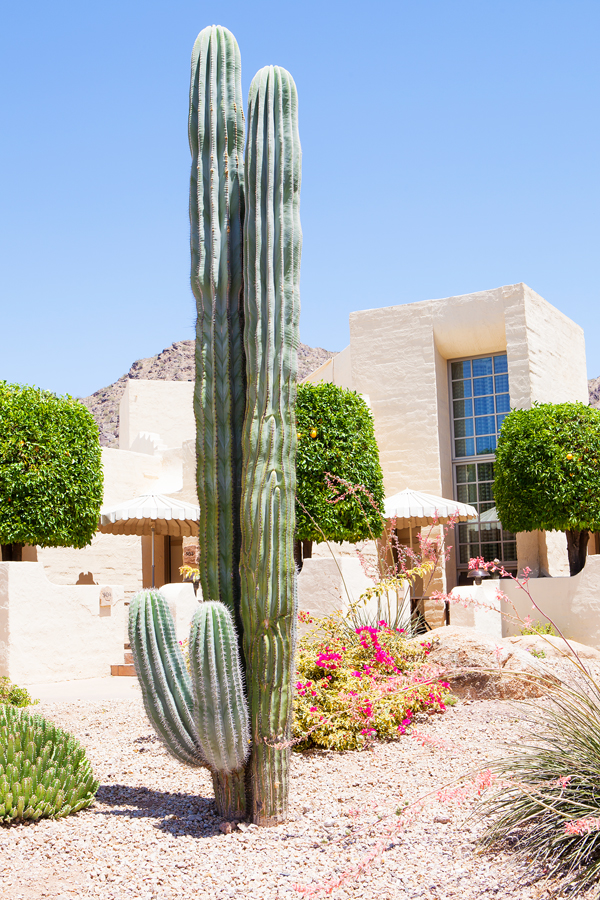 We checked-in about an hour before our spa appointment times so that we could take full advantage of the spa's amenities – sauna, steam room, whirlpools, fitness room, and heated outdoor pool. There were more, but those were the only ones we used. Some amenities were exclusive to either the men's or women's spa. For example, there was a Swiss shower only available in the men's spa and in the women's spa, you could request a sachet that you'd fill with a variety of dry aromatics. Because I visited twice, I grabbed two sachets and filled one up with lemon verbena and another with lavender :)
For our two breakfasts, we got to choose from any of the restaurants on the property that served breakfast. After reviewing all the restaurants' menus, we spent both breakfast days at Rita's Kitchen and ordered the All American Breakfast Buffet. Everything on their breakfast menu looked so good, but then we found out that everything on the menu was available as part of the buffet, except for the eggs benedict. Why choose when you could have it all? We made good use of their griddle (omelets, scrambles, French toast, and pancakes), loaded up on perfectly crisped and buttery hash browns, sausages, and crispy bacon, and took advantage of their perfectly ripe melons and berries. They also had a wide assortment of pastries, bagels, breads, cereals, yogurt, and oatmeal.
One more thing about Rita's Kitchen. The griddle only had diced ham for including in omelets or scrambles. I asked if they had a slab of ham and the chef said if I wanted it, he would make it happen. He went into the back kitchen and got me a non-diced slab! What service! Can you blame us for visiting twice?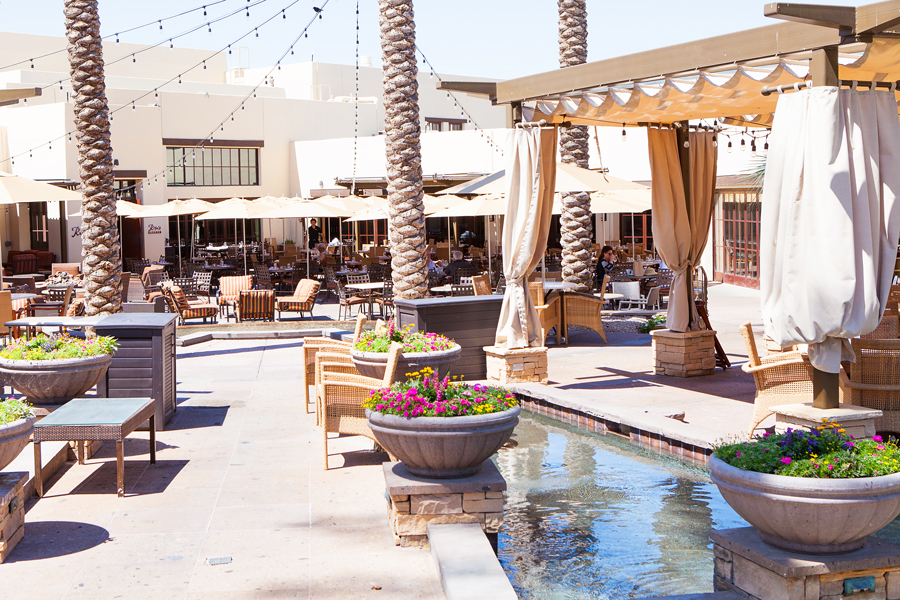 Their menu included Huevos Rancheros, which I had to try. And, as promised, it was part of the buffet, you just have to ask your server for it. Your server will bring it out from the restaurant's kitchen. YUM!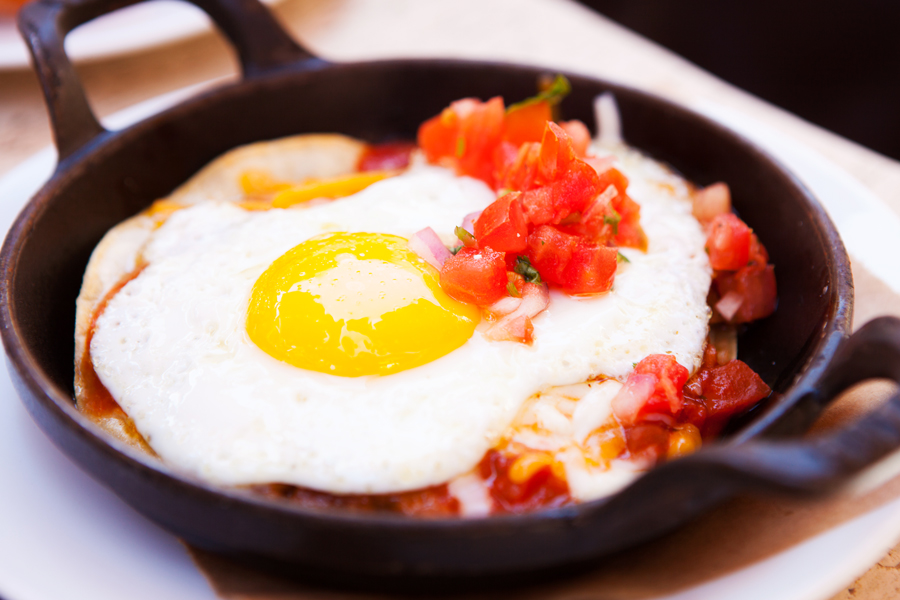 On Sunday, we spent an entire day hiking in Sedona (post coming later this week). By the time we returned to our room, our muscles were so sore. After having dinner on the outside patio, we wanted to soothe our sore muscles with a dip in the resort's Jacuzzi. The resort's pool and Jacuzzi are open 24 HOURS! And, they had 2 jacuzzis. The first one we went to was already taken. Since we wanted some privacy (as I'm sure they did too), we just hopped into the second one, also in a secluded area :)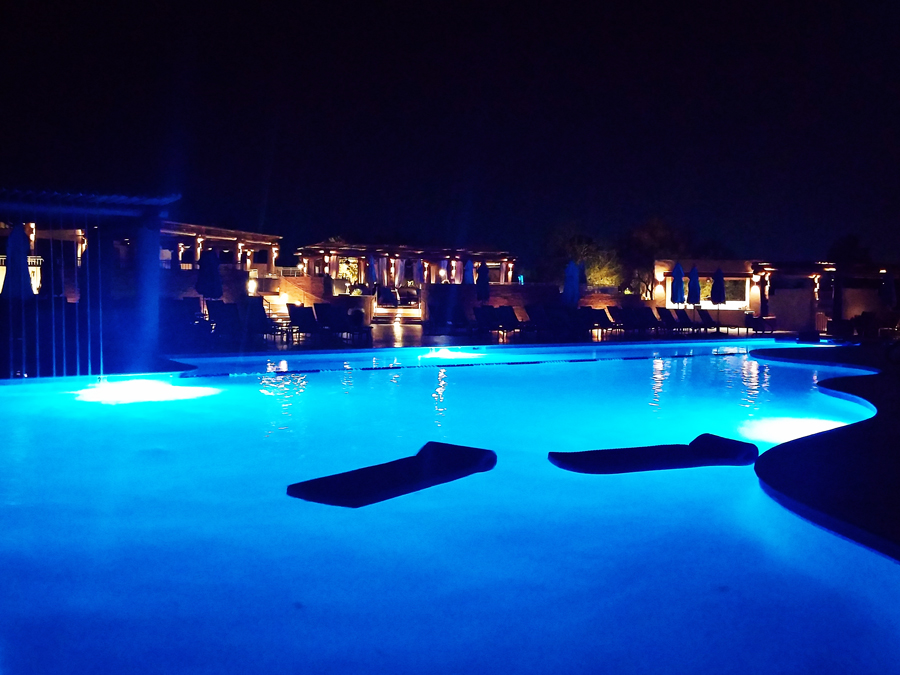 On our last day at the resort, we had some time to kill before our spa appointment, so we started the day off by visiting the resort's driving range, which is also included in the resort fee. Because the driving range is located off property, the resort provides a shuttle to transport you there if you wish. You simply visit/call the concierge for a shuttle and let her know if you wanted a tee time or just to hit balls. We opted for only hitting balls and opted out of the shuttle because we wanted to explore the area.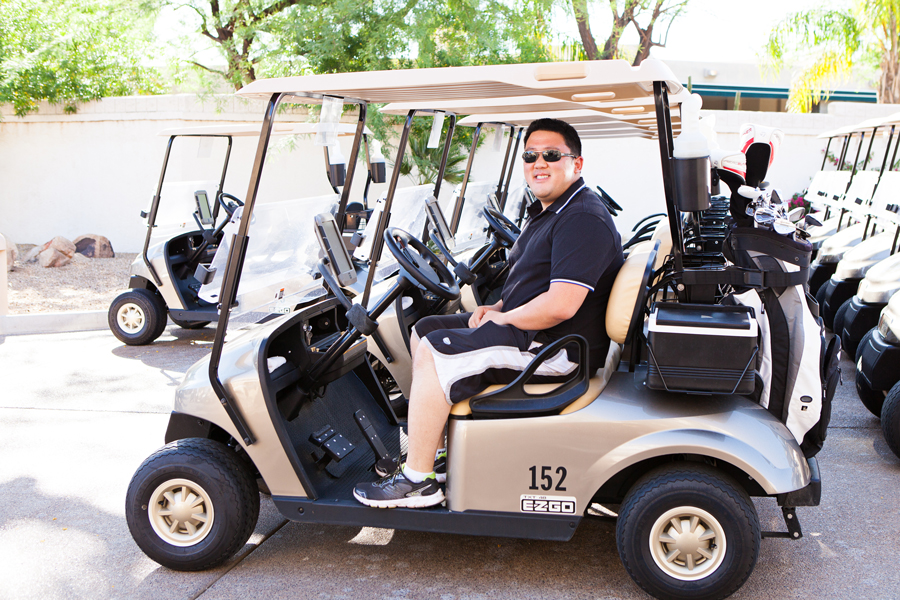 Once at the driving range, we got set up with some clubs and a golf cart. The golf cart even had a cooler with a couple bottles of water for us. They thought of EVERYTHING!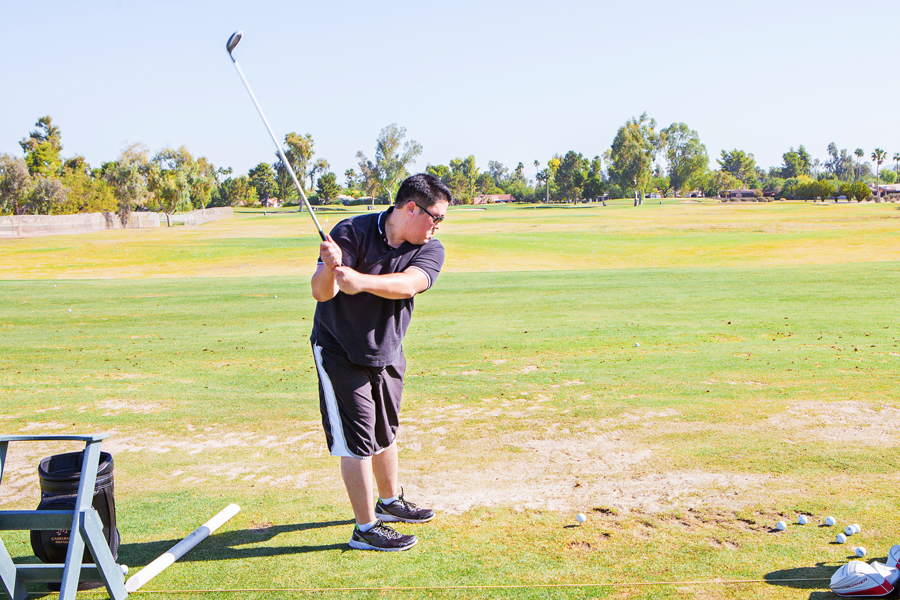 We hit some balls for practice (it's not my forte) and then we headed to the putting green to put our practice to use. We needed more practice ;)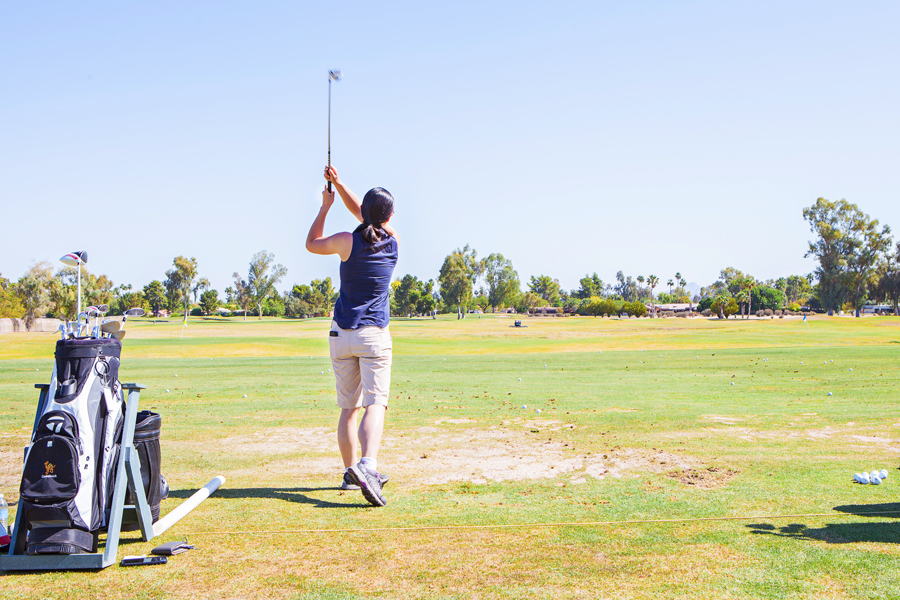 Before heading back to the resort, we decided to explore the driving range. We drove along different paths and took in the beautiful property. I loved that it was bordered by mountains.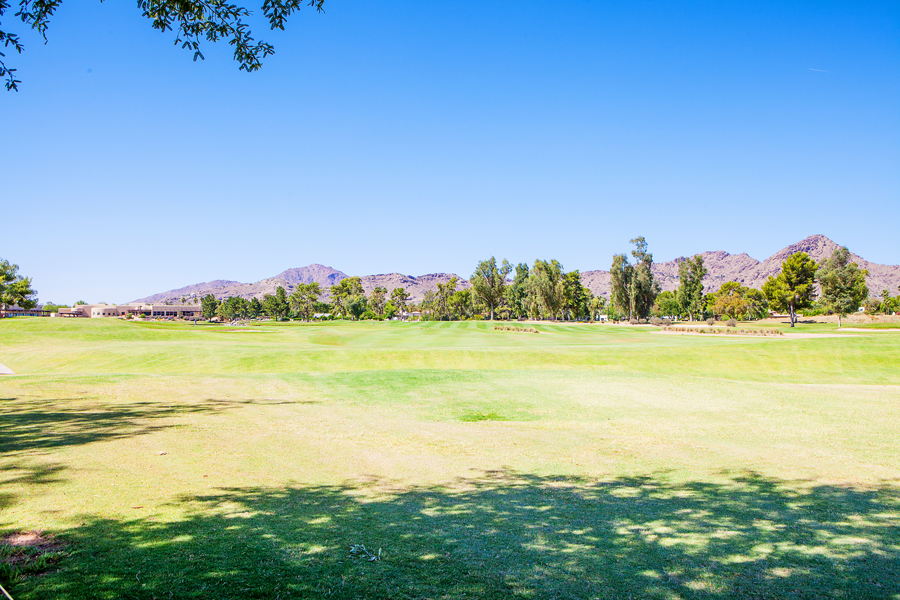 There was also a large pond with a waterfall. I can totally see a wedding taking place here.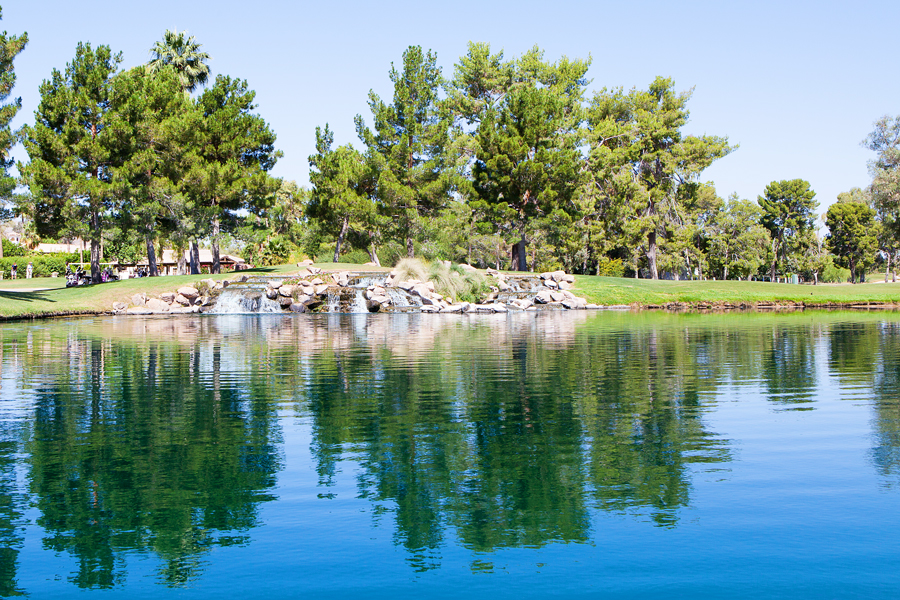 So, if you ever find yourself visiting JW Marriott Camelback Inn Resort & Spa, make sure to take some time to take advantage of all the resort has to offer! It is MORE than a hotel.
Click on any of the pictures below to see the rest of our trip to Arizona!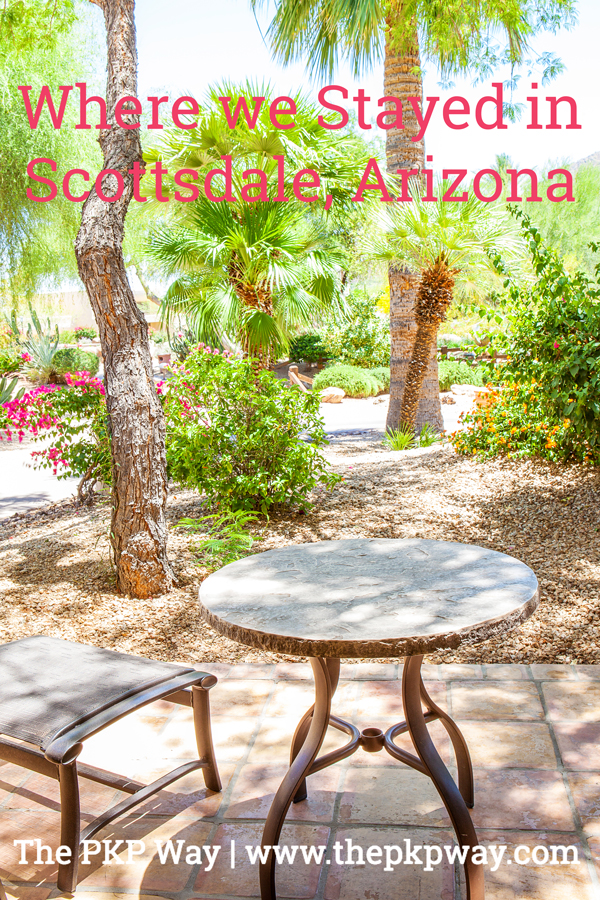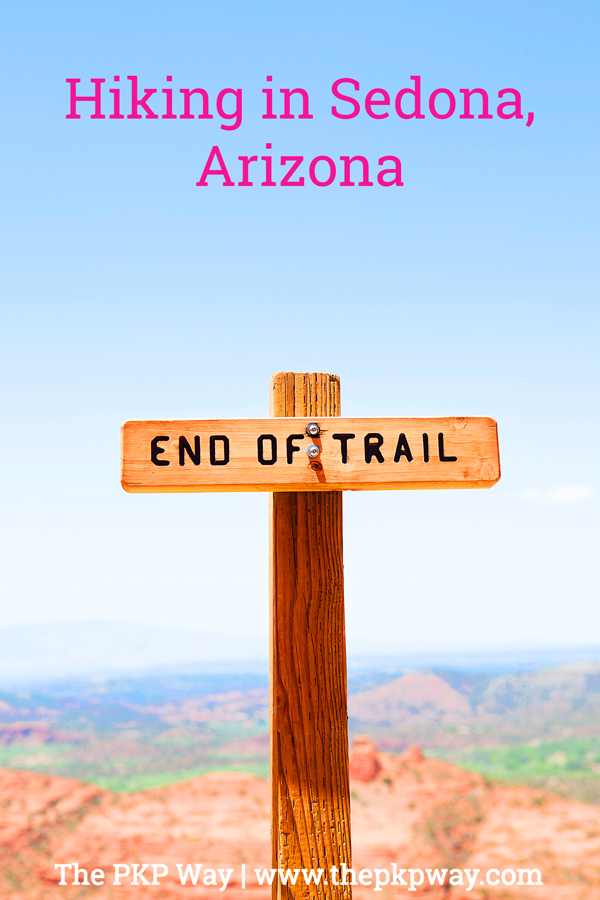 Wanna see what we did for our 1st Anniversary? Click on any of the pictures below to find out!