A few posts ago I shared where we stayed in Big Sur for our 1st wedding anniversary. Today, I'll continue with what we did while in Big Sur.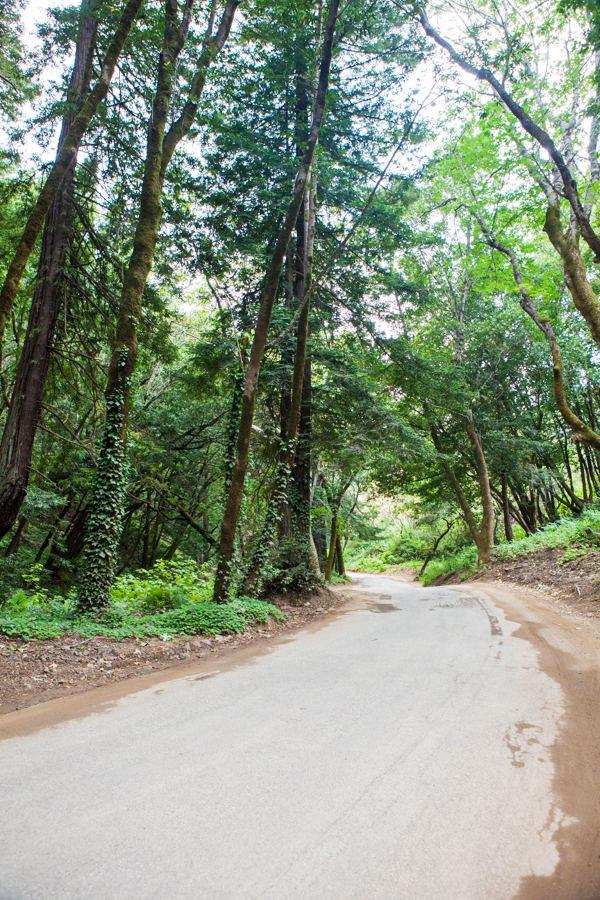 Our cabin was situated on the road that leads to Pfeiffer Beach and was only a 20-minute walk away. After we were done settling in, we needed to stretch our legs from the 6-hour drive and decided to walk to the beach.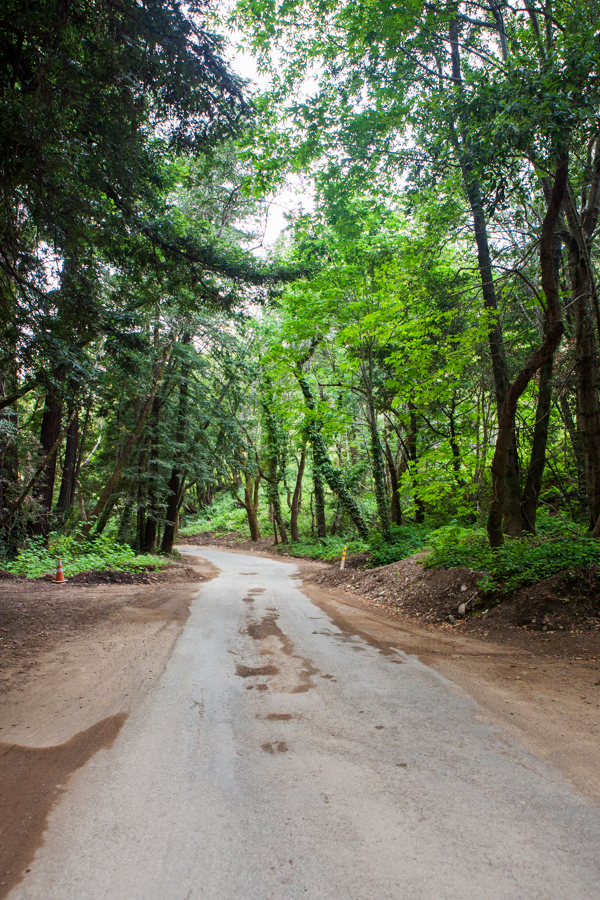 It was such a scenic and serene walk. We took deep breaths of the fresh air, enjoyed the surrounding nature, and even spotted horses grazing on grass. It was so nice to get away from the city.

When we reached the beach, I noticed how different it was since the last time we were there – last year for our honeymoon. During our honeymoon, it was sunny and hot. This year, the beach was foggy and chilly. What a difference a year makes! Nonetheless, we set out the beach chairs, covered ourselves with towels and relaxed. Warren was so relaxed, he fell asleep :)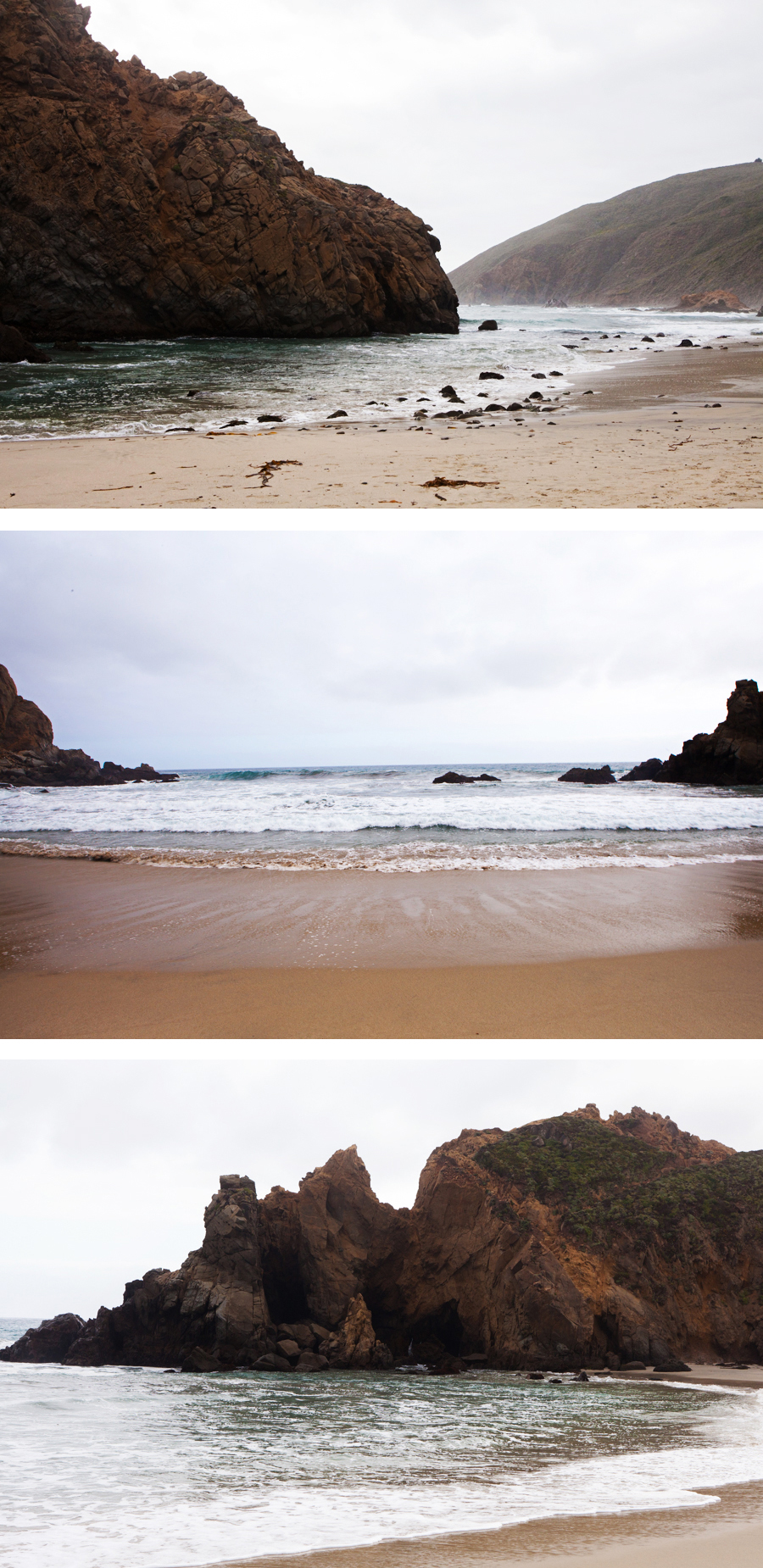 After a couple of hours, it was getting windy and beginning to get dark, so we decided to head back. But, not before taking a picture in front of Keyhole Rock. I recalled taking a photo in front of Keyhole Rock last year and I thought it would be fun to do the same thing and compare ;) Once you get over the shock of how much we've changed in just a year, take a look at the environment and notice how sunny it was last year and foggy it was this time around. Crazy, right?
Stay tuned for more posts about Big Sur. Have a wonderful day!